Winners
Employed Barrister of the Year, and Outstanding Employed Barrister in the Public Sector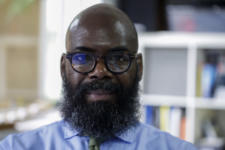 Simon Regis
Department of Health and Social Care Legal Advisers, Government Legal Department
"I am very honoured to have been nominated in two categories and to have won them both. I feel humbled, proud and inspired by the recognition that nomination, shortlisting and winning brings. I would like to congratulate my fellow nominees for their outstanding achievements that led their nominations. Importantly, these awards also recognise the hard work and dedication of my fellow GLD colleagues across a number of Divisions. The response to Coronavirus has invariably required GLD lawyers to work at pace delivering high quality advice and legal support and we are continuing to do so. Finally, I would like to thank both GLD and the Bar Council for raising the profile of the employed bar."

Supported by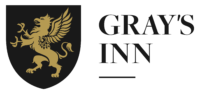 Legal Team of the Year

Serious Fraud Office
Camilla de Silva, Laura Haywood, Alex Jayne, William Hotham, Tom Cattee, Matthew Chugg, Sara Chouraqui, Rebecca Dix, Daniel Igra and Georgina Diamanti.

"We are delighted to have won the Legal Team of the Year award and are very grateful to the panel for recognising the team's hard work on the SFO's landmark Deferred Prosecution Agreement with Airbus SE in this way. The award also acknowledges the team's successful collaboration with the French Parquet National Financier and United States Department of Justice to achieve this global resolution."

Outstanding Barrister in a Law Firm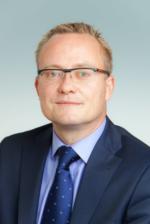 "I had totally forgotten about my nomination for the Employed Bar Awards, but I am very impressed that the Bar Council the sponsors and the judging panels have been able to continue seamlessly during lockdown. This shows the esteem in which the Employed Bar is held (and how not even an international pandemic can stop us celebrating successes!)
I am delighted to have been nominated and bearing in mind the quality of all the nominees, I am thrilled to accept the award for Outstanding Barrister in a Law Firm.
Although the award is in my name, it is really just recognition for the outstanding work done by the entire DLA team. The SFO v Barclays criminal prosecution was an enormous case, an alleged fraud dating back to the financial crisis in 2008, involving numerous complex points of law on legal privilege, corporate criminal liability, and the definition of key phrases in the Fraud Act. It was all consuming and extremely stressful for our client, one of the senior executives in the bank. The hard work of the DLA team and that of counsel, during a 5 month long re-trial, resulted in an acquittal in just under 5 hours earlier this year. So, a big thank you to the whole team, and also to all of the other deserving award winners and nominees."

Outstanding Barrister in Commerce, Finance or Industry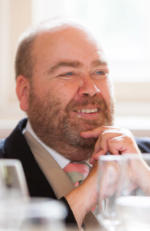 Adrian Berrill-Cox
Financial Conduct Authority
"I am delighted to have won this award. In addition to showcasing the value of the work done by the employed bar, I think this award reflects the importance of the work done by the FCA and the skill and commitment of my colleagues."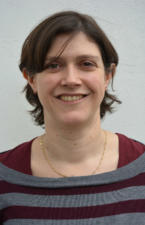 Alison Pickup
Public Law Project
"I am now in my 12th week of working from my brother's shed, so winning this is a wonderful treat and makes me feel especially proud to be part of the fantastic legal community that I am lucky enough to work with. This award is great recognition of the work and commitment put in by many lawyers and charity colleagues from other organisations who work tirelessly and generously to support our work in holding authority to account and promoting access to justice. Thank you, Bar Council!"
Supported by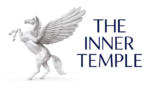 Outstanding Employed Barrister in the Armed Forces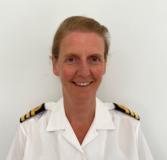 Commander Eunice Marland
Royal Navy
"I am delighted that the Employed Bar continues to recognise the role of Serving officers in the Armed Forces who are qualified as barristers, and whose military experience and judgement contribute strongly to the bespoke legal advice they give. I've enjoyed advising across a broad horizon of Employment Law-related and other issues over the last 13 years, during a period of considerable change in the Royal Navy and Defence."
Supported by


Outstanding Employed Barrister in Sports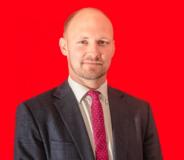 Tim Naylor
British Horseracing Authority
"I am really honoured to be recognised by the Bar Council. Our team at the BHA has worked tirelessly over the last few years to modernise our approach to the regulation of the sport. This includes re-writing the Rules of Racing, advising on safeguarding matters, fast tracking of disciplinary cases and reaffirming our commitment to fair but robust presentation of cases before our independent judicial panel. This award recognises their hard work and effort as well and I am very grateful to the judging panel for the award."