Opening of the Legal Year online seminar: comparative perspectives of international commercial courts
Friday 2 October 2020, 12:00-16:00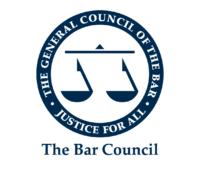 The Bar Council of England and Wales and The Law Society of England and Wales, in co-operation with the Judicial office of England and Wales, held an online seminar on Friday 2 October to mark the opening of the legal year.
Celebrating 125 years of the Commercial Court, the event provided insight into the comparative perspectives of international commercial courts including use of technology and the challenges of remote hearings, and approaches to reducing costs and delays.
Watch the full session video and view the agenda below.

If you're interested in hearing more about the Bar's role in the international legal market, don't miss 'Leading the charge - our international position' at this year's Annual Bar and Young Bar Conference: a discussion session investigating the Bar's opportunities for international growth in and outside of Europe as the UK leaves the EU and seeks new trade agreements with other nations.
The session takes place 17:30-18:30 on Thursday 19 November, featuring a panel including Chancellor of the High Court The Rt Hon Sir Geoffrey Vos and Alexandria Carr (Head of European Regulatory Change, HSBC), chaired by Steven Thompson QC.
View the full conference programme and sign up to join the international session
Agenda
12:00 - 12:15
Welcome
Comments from Amanda Pinto QC, Chair of the Bar; Simon Davis, President of the Law Society and The Rt Hon Lord Leggatt.
12:15 - 13:15
Technology in commercial trials and other hearings: a cross-jurisdictional analysis on the successes and challenges of remote hearings
An analysis of how different jurisdictions have coped with the impacts of COVID-19 and online hearings, the measures they have deployed and the successes and challenges they have encountered.
Discussion on management of remote hearings including meeting needs of litigants in person, access to justice, equality of arms, hybrid hearings and guidelines and etiquette for conducting remote hearings.
Speakers
Olivier Cousi, Bâtonnier, Barreau de Paris
Matthew Howard SC, President of the Australian Bar Association
The Hon. Mrs Justice Cockerill, Judge in Charge of the Commercial Court
Professor Richard Susskind
Moderator
Steven Thompson QC, Barrister XXIV Old Buildings, Chair of the Bar Council's International Committee
13:15 - 13:30
Break
13:30 - 14:30
Reducing costs and delays in the commercial courts: a cross-jurisdictional analysis
A discussion on how commercial courts across jurisdictions are managing to deliver justice cost effectively
What techniques can be deployed to ensure disputes come to trial quickly and with minimal costs?
Speakers
Marion Smith QC, Barrister at 39 Essex Chambers, Vice Chair of the Bar Council's International Committee
Willem Visser, Court Register and Senior Law Clerk of the Netherlands Commercial Court
Brad Regehr, President of the Canadian Bar Association
The Hon. Mr Justice Knowles
Moderator
Colin Passmore, Senior Partner, Simmons and Simmons
14:30 - 14:40
Closing remarks
Amanda Pinto QC, Chair of the Bar and Simon Davis, President of the Law Society
14:40 - 16:00
Networking