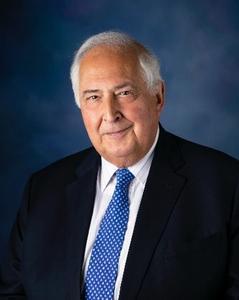 Michel Kallipetis KC introduces the Bar Council's new Mediation Guidance.
Mediation is increasingly a vital part of our practice, and it is important that we are all prepared for the changes that are coming down the track. Mediation advocacy is recognised now as a separate discipline, tangential to court advocacy but different.
The experience of nearly three thousand civil and commercial mediations, since I was introduced to mediation by the much-lamented forerunner Philip Naughton KC, combined with the experience of senior members of the Bar's ADR Panel, has been distilled into this guide for all members of Bar.
Ethical problems arise in almost every mediation and often require an instant response by the mediator. This guide, coupled with the essential European Code of Conduct for Mediators which was drafted by a small committee, myself included as representative of the Bar Council, will provide as comprehensive a guide to assist barrister mediators as is possible for a resolution process which, by its very nature, has to accommodate the vagaries of human nature.
'A Guide to Mediation Advocacy for the Bar' was issued by the Alternative Dispute Resolution Panel of the Bar Council's Legal Services Committee. Head over to our Ethics Hub to read the full guidance.
Michel Kallipetis KC has 40 years' experience as a practising barrister in the field of general commercial, professional negligence and employment work, and some 15 years' sitting as a Deputy High Court Judge sitting in Queen's Bench, Chancery and the TC. After leaving Littleton Chambers, of which he had been Head, he founded Independent Mediators Ltd to practice as a full-time mediator. He is recognised in The Legal Directories as an expert in his field in mediation in the UK and internationally.