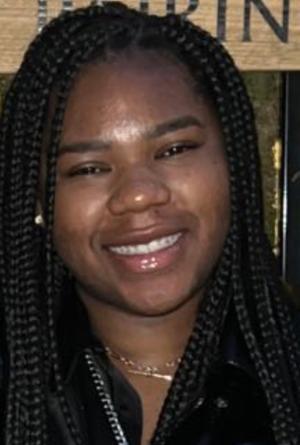 Anaya Ricketts completed the Bar Placement Scheme with 18 St John Street in Manchester. Her blog has been chosen as the winner in the 'North' category.
Monday 4 July 2022, 9.15am
As I turn the corner onto St John Street I am met with the sound of a female barrister's black heels leaving the sound of confidence and professionalism in the air. Suits and ties continually pass by my side and the once Victorian houses now reputable barristers' chambers flooded my view. The nerves I had before turning the corner disappear and are instead replaced with feelings of curiosity, excitement and gratitude.
I knew that this week would be the week where I get to explore what my future career may be, where I get to watch professionals protect the public, defend their clients and allow those without a voice to be heard. This is a week where I enter a world of endless opportunities.
Four days later
No day was ever the same and that reflects life at the Bar. Everything is fast paced yet manageable, unpredictable but expected. I was introduced to a new world of legal jargon.
The words 'non-mols', 'adjourned', 'mitigation' flew from corner to corner, I jotted down as much new vocabulary as I could, careful not to miss anything out.
I spoke to numerous barristers, who were all equally motivating and inspirational, they were wise and offered support ranging from breaking the law down into layman's terms to advice with university applications and securing pupillage. I was also able to meet clerks and administrative staff at the barristers' chambers which gave me insight into how a barrister's timetable is scheduled and how the chambers stay organised.
I observed a range of hearings in the civil justice centre and witnessed a sentence hearing in the Crown Court. During the sentence hearing I was able to understand the thought process behind each sentence given to the defendant and from that I could piece together why the law has to be so specific and complex.
I participated in a submissions workshop hosted by a current pupil in the chambers, where I had to form a submission based on an exemplary family law case. Prior to the placement, family law was an area of law that I didn't know much about. I had the misconception that it was solely based on divorces, marriage and parents wanting custody over their children. I believed that it would be repetitive and after a while cases would become indifferent; however I was mistaken.
Family law is stimulating and no case is ever the same due to the circumstances that they may arise from. There may be a case that seems simple on the surface but when you delve deeper into the facts of the case there are many events that seem minor but are crucial. As it is these minor events that could alter the final judgment of a case, and this can be applied to all areas of law.
This week has provided me with invaluable knowledge and experience, and has shown me the realities of life at the Bar.
I knew I had an interest in the law and a passion for helping others, however I questioned whether life at the Bar was really for me. This week has shown me that life at the Bar is meaningful, rewarding and for everyone. The 'Bar Placement Week' has provided me with an answer to the question that was lingering in the back of my mind.
Life at the Bar is for me and it could be for you too.