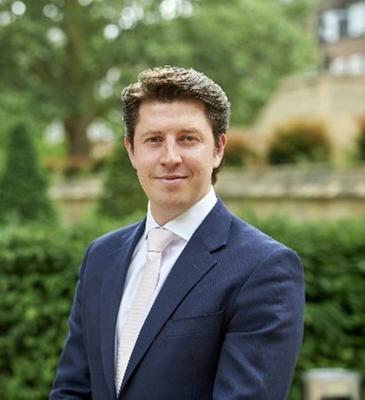 Barrister Karl Anderson discusses his experience of undertaking pro bono work, and urges colleagues to volunteer in what can be 'life changing' work, both for clients and for legal professionals themselves.
I first experienced pro bono work as a pupil barrister. My then-pupil supervisor, Andrew de Mestre KC (now the chair of the Chancery Bar Associations pro bono sub-committee) had volunteered to appear in the interim applications list in the Chancery Division as part of the Chancery Bar Litigant in Person Support Scheme (CLIPS). CLIPS allows barristers to volunteer to provide 'on the day' advice and representation to litigants in person who would otherwise be unrepresented when bringing or responding to interim applications.
At the time, the prospect of turning up to court in the morning, being handed a bundle of papers, and having to almost immediately present or defend an application in front of a High Court judge sounded terrifying. But I quickly learned that the last-minute involvement of a barrister in such cases is almost always infinitely better than a litigant in person having to make submissions on their own. The judges understand that you will not have had much time to prepare, and are always extremely grateful to have the benefit of a properly trained advocate that can separate the relevant from the irrelevant and assist the court in determining the application before it fairly and expeditiously.
Since becoming a tenant, I have made a pact with myself that I will undertake a minimum amount of pro bono work every year. The Bar has a long and proud history of acting pro bono publico. Many barristers (myself included) feel a strong sense of duty and moral obligation to deploy our unique professional skills for the benefit of those who cannot afford legal representation and for the good of the wider community.
Others find that the satisfaction which comes from representing a deserving client who would otherwise go unrepresented, and whose case would never be properly ventilated, is reason enough for engaging in pro bono work. It is no exaggeration to say that the difference you can make for someone by acting pro bono can be life changing.
My own involvement in pro bono work has been varied. As well as now regularly taking part in CLIPS, I have volunteered as part of the Company Insolvency Pro Bono Scheme (COIN), which provides advice and representation to unrepresented companies who face the prospect of being placed into liquidation during the weekly companies winding-up list in the Rolls Building.
I am also part of a group of barristers who are currently working towards refreshing the Personal Insolvency Litigation Advice and Representation Scheme (PILARS), which aims to assist litigants in person who have had bankruptcy petitions issued against them. We are hoping that the renewed PILARS scheme will be going live soon: watch this space!
There are a wide variety of benefits to undertaking pro bono work. They range from the personal to the philanthropic. The obvious benefit is that you will be using your expertise to give something back to vulnerable members of society who need help. By undertaking pro bono work, you will be providing a voice for someone who would otherwise remain voiceless in a legal system which is daunting and often impenetrable for litigants in person.
In addition, by marshalling the facts and relevant legal principles of a case and presenting it in a clear and concise manner (whether to the court or in advice to your client), you will not only improve the chances of achieving a just and fair outcome in an individual case, but you will also be contributing to the good of the legal system as a whole by helping to streamline disputes and freeing up valuable court time and resources for other litigants.
In terms of personal benefits, pro bono work offers an excellent opportunity to develop your advocacy skills, which can be particularly helpful if, like me, you have a predominantly paper-based practice, or you are often led by silks who do most of the oral advocacy. Judges frequently emphasise how grateful they are to counsel who represent litigants in person on a pro bono basis, and will often be more than happy to write a glowing reference for you to support applications for silk, admission to the Attorney General's panel of counsel etc.
There are so many great ways to get involved in pro bono work. CLIPS and COIN are always grateful for volunteers. In addition to its High Court rota, CLIPS also operates in the County Court at Central London, which many junior advocates find to be a great way of building their confidence in the early stages of their career. Advocate, the Bar's pro bono charity, allows barristers to volunteer for cases which suit their seniority, interests and skills, and allows barristers to sign up for weekly emails which contain cases that match those criteria.
Whatever form of pro bono work might be most suitable for you, please do consider volunteering if you have not done so before. Do not underestimate what a profound impact you could have on someone's life.
Karl Anderson is a barrister at 4 Stone Buildings who specialises in banking and financial disputes, civil fraud, insolvency and commercial litigation. He is a member of the Chancery Bar Association Pro Bono sub-committee and is a CLIPS Pro Bono Champion for the 2023 calendar year.