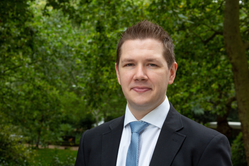 "I guess there are never enough books." – John Steinbeck
As the pupillage recruitment process gets into full swing, I thought it a useful time to reflect upon a question asked of me at a student event at which I was speaking in my capacity as one of this year's Bar Council Social Mobility Advocates: "Are there any books you would recommend for those aspiring to come to the Bar?"
A barrister's temptation might be to trot out a few examples of directly applicable legal memoirs, polemics or tomes. However, it seems to me that a different approach might be warranted. I suggest reading or listening to the audiobooks of anything and everything you can get your hands on, regardless of its relevance to the law. You could plumb the depths of vast wells of classic literature, indulge in the guilty pleasures of more modern fare or take lessons from your comic book heroes (what's that line about power and responsibility?).
Consider the following.
First, written work. Although I am still in the infant stages of my Bar career, I have quickly learned the importance of crafting a persuasive, concise, coherent narrative in drafted pleadings or opinions. If I want to be precise and to the point, why not try to emulate Hemingway, whose evocative style always says more with less? Of a different sort of renown, see also Ian Fleming, whose background in journalism informed his punchy, staccato approach. If you want to create a propulsive narrative while communicating big ideas, what better place to start than Mary Shelley's Frankenstein, which is no less easy to digest today than in 1818. When arguing your point, or articulating a complex thesis, Orwell is in a class of his own for his accessibility and clarity of thought. See also James Baldwin, whose erudition offers a first-class example of the ability to deploy forceful argument with urgency, passion and beautiful prose. Or, if your writing can be informed by Maya Angelou's conversational style and use of metaphor, surely that can only be a positive thing?
Second, oral advocacy. I know that many potential barristers aspire to the day when you can appear in court and set out your case with a cogent structure and flourishes which splendidly augment your presentation. With that in mind, there is no one better than Dickens to turn to when you want to see masterful character portraits, or Daphne Du Maurier for lessons on eliciting atmosphere. If you want to revel in the satisfaction of piecing together an elaborate puzzle, delve into any one of the scores of Agatha Christie stories. For turns of phrase, Oscar Wilde's wit is an obvious starting point, but read also those classic noir stories by James M. Cain, Dashiell Hammett or, notably, Raymond Chandler.
Third, networking. I understand that students will feel pressured to be seen to be asking the right questions at qualifying sessions, dinners, conferences, training or events; but take the time to break the ice and establish a rapport. Why not discuss literary interests if you are struggling for something to say? Sincerity more often than not comes across when you speak about something you are interested in, so do not be backwards in coming forwards. It might help give you confidence then to ask those burning questions which relate more directly to the profession. We are not automatons (or so we may have been programmed to think), and networking need not be as daunting as it can seem. For example, pre-pandemic, I spoke with a student at a Lincoln's Inn dinner who lit up when I mentioned in passing that I had just read Frank Herbert's Dune. Having established a common interest, he then felt more comfortable engaging me in practical conversation about his Bar prospects.
It might be that you read this and think, what tosh. It offers no real insight and perpetuates the cycle that the Bar is a haven only for a particular type of person from a particular type of background. You might also validly criticise the examples I have chosen for being too narrowly tailored. I offer nothing more than anecdotal observations informed by my own background and interests, and I am always grateful for any recommendations.
In my role as a Social Mobility Advocate, I simply say this in closing. I understand why some of you perhaps feel intimidated by the Bar, particularly if, like me, you come from a non-traditional background. Imposter syndrome is very real and can be a stubborn impediment. However, there is no monopoly on taking advantage of the simple things in life, of broadening one's horizons through independent learning, and so demonstrating through your understanding, aptitude and open mind that, yes, the Bar is also a place for you. At the very least, you do not need me to tell you that reading or listening for pleasure is valuable for its own sake. After all, George R. R. Martin tells us that, "A reader lives a thousand lives before he dies. The man who never reads lives only once."
Jack Meek is a barrister at the Government Legal Department and a Bar Council 'I am the Bar' Social Mobility Advocate for 2021/2022.