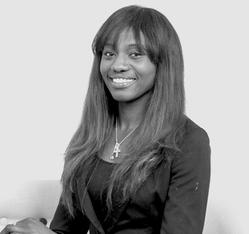 After several court experiences that I would describe as disconcerting at best and humiliating at worst, I decided to improve my performance. I started with the Advanced Advocacy Course at Keble College, Oxford, then progressed to courses in other jurisdictions. The result was a tangible improvement in my advocacy.
But when I attended these courses, I noticed that many of them were not oversubscribed. The reason was obvious: some at the Bar are not in a position to leave home or work to go on five-day courses. So how could some of the advice that had made a difference to me be shared with others who weren't able to attend? The Advocacy Podcast was born as a result. It launched on 20 January 2021 with my team of talented advocacy enthusiasts, Justin Tadros, Antonia Eklund, and Alex Cameron. The podcast interviews leading Queen's Counsel, judges and trial advocates about their professional journeys to excellence. Each guest shares advice on how to improve in diverse areas of advocacy and become more persuasive and effective in court.
The podcast is designed to be used by advocates of all levels of experience as a practical resource to aid reflection and hone key skills. "Would Roger Federer play a match without having a coach?" asks Ian Roberston SC, former Chair of the Advocacy Training Committee of the Australian Bar Association, in episode seven. According to Ian, an advocate is never too experienced to work on his or her technique – a sentiment shared by all 12 interviewees in season one.
The podcast also reassures aspiring barristers and junior members of the Bar that advocates are not born; they develop with graft and guidance. A message made in tandem is that while we must follow the basic rules and techniques, expressing our personality is just as crucial for effective advocacy.
A key topic in season one is how to build a solid case theory. The Hon Justice Ann Ainslie-Wallace, Chair of the Australian Advocacy Institute, says that the failure she most often sees is a lack of clarity in the case theory. In episode nine, Anesta Weekes QC expands on how to build that clarity and develop a strong case theory – the foundation of advocacy.
Several episodes focus on a particular element of advocacy, such as cross-examination or submissions. In episode two, co-author of Cross-examination: Science and Techniques and world-renowned expert, Roger Dodd, gives his top ten tips for delivering a killer cross. Episode seven, with Ian Robertson SC, covers expert witnesses, exposing Ian's mathematical approach to the topic and showing how he dismantles the premise an expert may rely on for their conclusion.
A common thread throughout the episodes is how to distill concepts to their absolute necessities. Our episode eight guest Rex Parris discusses the importance of "reducing the cognitive load" for listeners, while in episode 10, Justin Kahn explores ways of making concise arguments by using visual representations. Both demonstrate how to convey your story in the most simple, memorable and ultimately persuasive way to your tribunal.
A rarely discussed topic that lies at the root of effectively executing all these areas is the soft skill of advocacy. Jo Sidhu QC elaborates on this in episode six, including the importance of breathing to relax your body and clear the mind of distractions. Ian Roberston SC explores utilising subtle movements in the body to help focus and direct the mind when responding to simultaneous questioning from multiple judges. Similar ideas are approached from a neurological perspective by Rex Parris in episode eight.
Recorded remotely during successive lockdowns, guests are from the United States, Australia, New Zealand, and England. While nomenclature and procedures change, a common feeling is that the aspects that make an advocate perform and persuade are shared across jurisdictions. Sarah Clarke QC reflects upon this in episode four, sharing fascinating experiences of navigating the cultural and linguistic nuances of training advocacy in diverse jurisdictions, including Bosnia and Herzegovina and Pakistan.
The first six episodes are currently available on most podcast platforms, with the remaining episodes of season one to be released each Wednesday.
The podcast is intended to contribute to knowledge sharing and collaboration in the profession. Please submit suggestions and thoughts for season two. The team can be contacted through the website, LinkedIn and Twitter.
Bibi Badejo is a barrister at 4 Brick Court and host of The Advocacy Podcast