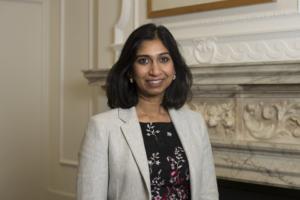 The disclosure of unused material in criminal cases remains a crucial part of a fair trial and is essential to avoiding miscarriages of justice. Unfortunately, the failure to disclose material promptly has led to the collapse of a number of trials and has impacted the public's confidence in the administration of the criminal justice system.
It is a priority for this Government to continue to encourage improvements in the disclosure process and to achieve permanent change.
In February this year, as a result of the hard work undertaken by all involved in the Review of the Efficiency and Effectiveness of Disclosure in the Criminal Justice System, the Lord Chancellor and I launched a public consultation on the revised versions of the Attorney General's Guidelines on Disclosure for investigators, prosecutors and defence practitioners ('the Guidelines') and the Criminal Procedure and Investigations Act 1996 ('CPIA') Code of Practice.
The changes we are proposing seek to provide a better representation of the challenges faced by the modern day investigator, prosecutor and defence practitioner. The updated Guidelines address the need for culture change, earlier performance of disclosure obligations, the use of technology and how to balance the right to privacy with the right to a fair trial.
This consultation is an opportunity to take a crucial step in the disclosure process, both to deal with issues that have been a long-standing concern and to provide practitioners with the tools they need to handle their disclosure obligations effectively.
Due to Covid-19 related pressures, the Lord Chancellor and I extended the deadline to our public consultation, which will now close on 22 July 2020.
A link to my consultation can be found here.
Join us
The Solicitor General and I invite you to join a virtual discussion on the proposed changes to the Guidelines and the Code. We will be introducing two online Q&A sessions hosted by disclosure policy experts from our Office, where we hope to gather comprehensive views on the proposed changes on the following dates:
8 July 2020 at 09:30am; and
14 July 2020 at 4.30pm.
To find out more and to register for the event please follow this link.
We look forward to welcoming you all virtually on these dates.
Attorney General, Suella Braverman QC MP