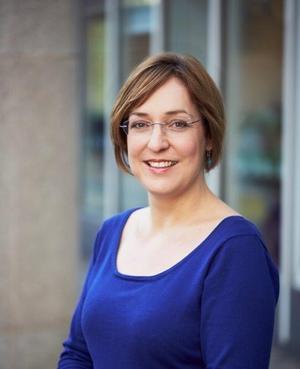 The legal profession is one of the most difficult to enter. That is, if you do not know someone who already works in it. Research by social mobility scholars Freidman and Laurison (2020) shows you are seventeen times more likely to work in law if either parent has already done so. It is therefore unsurprising to find what Laurie-Anne Power, a member of the Bar Council's Race Working Group, describes as "a palpable lack of diversity at all levels of the profession". Not only is this a threat to the profession's reputation, it also means that chambers are missing out on significant talent.
The good news is that the Bar recognises the problem. Some action is already being taken; such as the Bar Council's excellent I Am the Bar campaign. But more is needed if we are to see genuine change. The Social Mobility Foundation (SMF) is urging barristers' chambers to step up and take action on socioeconomic diversity by participating in the Social Mobility Employer Index.
The Index ranks UK organisations on the work they are doing to improve social mobility. The legal profession as a whole has been a passionate advocate for the Index since its inception and, this year, the sector occupies 36% of the respected top 75 organisations. Yet it is law firms that are doing the heavy lifting, with Radcliffe Chambers the only representative from the Bar.
There are three reasons why more chambers must join them next year. First, participating in the Index is best way to audit your existing social mobility work. Organisations are assessed across eight areas including outreach, attraction and progression. If you are already taking action on socioeconomic diversity—e.g., via participation in the Pupillage Gateway—then this will be recognised in your overall score. You will receive a report from the SMF based on your submission detailing how to accelerate social mobility in your chambers.
Second, you will be demonstrating your commitment to social mobility to prospective clients, fellow professionals, and to the barristers of the future. If you are listed as a top 75 organisation then you will receive a kitemark in recognition of your outstanding work on social mobility.
Finally, and above all else, joining the Index will help you improve the diversity of the Bar and create a more representative judiciary. Despite the frequent participation of the legal sector in the Index, progress on socioeconomic diversity in the profession is still too slow. This year's Index highlighted an enduring reluctance to hire outside of the Russell Group—which is largely a collective of 24 of some of the least diverse institutions in the UK—with 84% of intake coming from those universities. Polish is still too often rewarded over potential.
The Bar can help shift the dial. While the pandemic has created long delays in the courts, it cannot delay action on diversity. If we are to have any chance of protecting social mobility in the economic and social aftermath of Covid-19, then all organisations must step up and take action. Many law firms, to their credit, are playing their part by consistently joining the Index. It is now time for chambers to join them.
The 2020 Social Mobility Employer Index can be found here. To register your interest in the 2021 Index, which is free to enter, email employerindex@socialmobility.org.uk.
Sarah Atkinson (Twitter: @SarahHatstand) is CEO of the Social Mobility Foundation (SMF). The SMF is a charity which aims to make a practical improvement in social mobility for young people. It provides opportunities and networks of support for 16–17-year olds who are unable to get them from their schools or families.