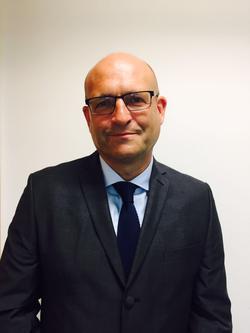 Throughout this pandemic we've kept the wheels of justice turning by working together – and I want to thank you, as a member of the Bar, for your outstanding efforts in such challenging circumstances, and for your willingness to engage with us over the last 18 months. We'll need to keep working together during this next stage on our road to recovery and I look forward to continuing to work closely alongside you.
Changes to how we operate
By now, I'm sure you're all familiar with the various restrictions and guidance in place across England and Wales.
While in Wales, it is hoped that most COVID restrictions will be lifted on 7 August this year, it's been in England where we've seen the biggest changes since 19 July. The removal of social distancing and the legislation mandating face coverings has most affected how we operate in our buildings. It's meant that we can increase our capacity by opening up more courtrooms which were closed during the pandemic, giving us the opportunity to help tackle the number of outstanding cases.
Of course, we need to do this safely. We know that cases in the community are significant – this week 461 cases in 100,000 have been reported.
And, as we've seen throughout the pandemic, our cases amongst court users track very close to those in the community, although so far during this wave those numbers in courts have been lower than the national figures.
We're also aware that, while social distancing guidance has been lifted, the government is still advising people to avoid close contact where possible.
So, alongside following the guidance issued by the Department for Business, Energy and Industrial Strategy (BEIS), we have worked closely with Public Health England and the Health & Safety Executive to make sure we're increasing the capacity of our courts safely.
We will:
Open up certain parts of our estate, but standard social distancing measures will continue to apply in custody suites, where it will remain alongside touchpoint cleaning, locked down phones, reduced numbers and fluid-resistant surgical masks (FRSMs).
Require face coverings in our staff, public and communal parts of our buildings and some smaller rooms.
Jurors will continue to wear fluid resistant surgical masks in smaller juror deliberation rooms.
Enhanced cleaning and hand sanitiser stations will remain.
Screens will continue to be used in our smaller rooms (predominantly jury deliberation rooms).
We've also updated our risk assessments to reflect these changes and you can also ask your local court for a copy of theirs.
We'll also support remote hearings where a judge decides it's in the interests of justice to do so, as well as encourage all staff and court users to use regular lateral flow tests, and get vaccinations when offered.
Steadily and safely increasing our capacity
Throughout the pandemic we've worked to increase the capacity of our courts so that we could continue to hear cases while adhering to government and public health guidance.
That's included over 50 temporary Nightingale courtrooms, installing plexiglass screens in over 450 courtrooms and jury deliberation rooms and carrying out estate works on around 70 rooms to increase our ability to hear multi-hander trials of up to 10 defendants. We've also recruited 1,600 extra court staff.
To increase capacity further still, we'll open two 'super courtrooms' in the coming months at Manchester Crown Square and Loughborough Magistrates' Court. These courtrooms will be able to accommodate 12 defendants in custody and will increase capacity for multi-hander cases.
We'll also extend the leases on 32 Nightingale Crown courtrooms until the end of March 2022.
There will be no limit on the number of days Crown Courts can sit for the 2021/22 financial year. This will help them maximise capacity across the justice system and safely hold as many hearings as possible over the coming year.
We are committed to increasing our capacity safely – so we can tackle outstanding cases while following government and public health guidance and keeping all court users safe.
The guidance
So, it's important that I reiterate the latest guidance:
Don't come into court if you test positive or have symptoms
Don't come into court if you need to or are asked to self-isolate
Please wear your mask in our buildings unless you're exempt
Avoid close contact with people where you can
Wash your hands regularly and use the hand sanitizers in our buildings
Let us know if you have any concerns – the existing escalation route will stay in place.
And finally, if you've not done so already, I'd encourage all members of the Bar to familiarise themselves with our list of updated guidance pages on GOV.UK:
Coronavirus (COVID-19): courts and tribunals guidance
Organisational Risk Assessment and assessment tool
Keeping our buildings safe, secure and clean
Escalation routes for professional users
Paul Harris, Operations Director, HM Courts & Tribunals Service