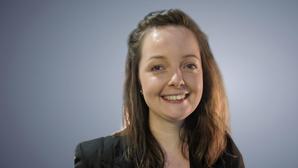 My Chambers took part in this year's Bar Council Pupillage Fair, which took place in the wake of reports highlighting the fact that the Criminal Bar is haemorrhaging members, with 11% of juniors reportedly having left criminal practice in the three years leading up to the Covid pandemic. There are, as yet, no statistics for falling retention rates during and as a result of the pandemic itself.[1] No doubt they will represent a clear measure of the worsening state of our Criminal Justice System [CJS].
Taking part in events like the Pupillage Fair, I am always reminded of my experiences at the stage the delegates are at, trying to find out about the profession, and how to get into it – in particular, the need to gather information and experiences that would enable me to demonstrate to potential pupillage providers that I had some insight into what life is like at the Bar. During my quest for convincing titbits, I was warned against pursuing a career at the (Criminal) Bar: the hours were long, the pay was bad, and yet gaining tenancy was extremely competitive. I was told these things, but my desire to do what I considered (and still consider) a worthwhile, interesting vocation subsumed those negatives.
At this year's Bar Council Pupillage Fair, it was my turn to answer prospective barristers' questions about life at the Criminal Bar. I was slightly nervous about being asked to describe the realities of my colleagues' day-to-day working lives in a creaking CJS which relies on their goodwill and willingness to work for free and at the expense of their wellbeing. In the days leading up to the fair, I had been thinking about where and how to draw the line between painting a realistic picture and potentially scuppering delegates' aspirations before they have had a chance to make up their minds for themselves. I was reassured by the knowledge that those who want to do this job will want to make up their minds for themselves, as I did. And things can change. But, at the same time, I was struck by the need, or the temptation, to whitewash the situation.
During the Fair, I was also struck by the numbers. My chambers is a large, leading crime and regulatory set. Our stand felt quiet. Whilst those who visited were clearly enthusiastic, I can't help but wonder whether candidates are choosing other areas of law besides crime.
The real consequences behind the statistics can be witnessed every day at court. Recently, I arrived at court for a trial, randomly listed at the last minute, only to find that no prosecutor was available. That case (and the prospect of being paid for the many hours of work I have committed to it) has now disappeared off the radar, with no new trial date in sight. My experience is just a snapshot of an endemic issue, the product of a combination of the shortage of barristers and the tendency to list multiple cases with no regard for the availability of counsel. Scroll through 'legal Twitter' – or speak to any barrister working in crime and other legally-aided areas of law - and you will come across many examples of the same situation.
Why are people leaving the criminal Bar?
The CJS is more or less supported by the goodwill of those who work within it, to carry on despite successive cuts – to fees, to funding, even to the number of available courtrooms – and at the cost of their own wellbeing. Covid has compounded the effects of those cuts. For most, being a barrister is not simply a job, but a vocation, though that is fast becoming a euphemism for working one's fingers to the bone for pay that can amount to less than minimum wage. But, when you cannot afford to pay your rent, or your bills, and you are exhausted to breaking point, you have no choice but to walk away, vocation or not.
The CJS is being dismantled by the government to whom the consequences of these cuts have been repeatedly highlighted by the likes of the Bar Council, various legal charities, and others, yet which refuses to listen – no doubt feeling itself safe behind a (at least partially self-generated) wall of public apathy towards the CJS, and abhorrence towards those professionals who work within it. This is clearly not just an issue for barristers. Our solicitor and paralegal colleagues are hit, if anything, harder. Judges, magistrates and court staff battling the backlog must feel beleaguered. Even then, the wider issue is that the system itself is broken, causing devastation to the lives of defendants and complainants: we are collateral damage, when it comes down to it.
What is the solution?
Funding and proper resourcing is the solution. Some feel that the autumn budget 2021, which includes an increase in the MoJ's budget of £3.2bn (to £11.5bn) in 2024-5, and over £1 billion investment to help tackle the growing backlog, is a step in the right direction.[2] Others are less positive about the prospects for improving things for defendants and complainants who are forced to wait for justice, and for criminal advocates who are being forced out of the profession, particularly as there is no commitment to adequately remunerate legal aid lawyers.[3] If that is the governmental response to the efforts that have been made so far, perhaps now it is time for more direct action.
Zoë Chapman is a barrister at Red Lion Chambers and is a Bar Council Social Mobility Advocate (2019)
[1] https://www.criminalbar.com/resources/news/monday-message-11-10-21/
[2] https://www.lawsociety.org.uk/contact-or-visit-us/press-office/press-releases/budget-response-justice-system-given-crucial-investment
[3] https://www.criminalbar.com/resources/news/autumn-budget-and-spending-review-2021-cba-statement/