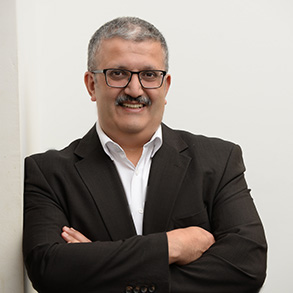 Race discrimination is a reality in this country.
Despite the dismissal of institutional racism by the likes of the Commission on Race and Ethnic Disparities, the Race Equality Foundation's research – and indeed the lived experience of millions of people – makes this clear. In almost every aspect of life, whether it's our physical or mental health, our housing, our employment prospects, our likelihood of entering the criminal justice system, or our children's chances, people from Black, Asian and minority ethnic communities face multiple layers of disadvantage.
It isn't something everyone wants to hear about, but it is important to understand. Some of this disadvantage comes in the form of existing inequalities in the structures and systems that are set up to support society; some by outright racism, stereotyping and discrimination. The Race Equality Foundation's research exposes and explores these existing inequalities. For example, Black communities are more likely to be medicated for mental ill health; less likely to be referred to talking therapies and more likely to end up in crisis care.
On top of this, we also still face unacceptable levels of direct racism, often from the organisations that were supposed to protect us. Calling this kind of treatment out when it happens to you can be challenging enough. Taking legal action where major organisations have failed in their duties to you can be even more daunting. And lawyers working on these cases know all too well that people who experience discrimination can find it difficult to cover the costs of taking legal action. But supporting people, both through our collective commitment and through practical, financial means that can help make the commitment a reality – is crucial if we want to make tangible change.
The law is an incredibly powerful tool for holding bodies to account. The Equality and Human Rights Commission (EHRC) describes Ruby's case as an example of the law's ability to address discrimination in education. Ruby took her school to court after it enforced a uniform policy that banned Afro hair with too much volume. When the school didn't respond to the claim, the court issued a default judgment in her favour and the family reached a settlement. The EHRC funded the case through court and secured a legally binding agreement with the school. The school had to end the discriminatory policy and must consider factors such as race and religion when determining what a 'reasonable' hairstyle is.
As part of the EHRC's legal support scheme, started in 2017, a new Race Support Fund has recently been set up to tackle race discrimination. Through the fund, which will be open for a minimum of two years, legal practitioners will be able to apply for support towards their clients' cases. This will hopefully help improve outcomes for victims of racial harassment, but also drive every employer and public service to understand their responsibilities and the consequences for not following the law. We at the Race Equality Foundation are also keenly awaiting the publication of the EHRC's inquiry into frontline social and health care workers, as another area that needs urgently addressing.
Legal practitioners can apply for the fund from December. Please share this with anyone that you think might be interested in using their legal knowledge to tackle discrimination and help victims seek justice. And if you are interested in finding out more about the Race Equality Foundation's policy, programmes and other work, please visit our website or contact comms@racefound.org.uk.
Jabeer Butt OBE is Chief Executive of the Race Equality Foundation. He has an international reputation for the use of evidence in developing interventions that help overcome discrimination and disadvantage. His studies have been used to inform government thinking, including interventions such as Sure Start, as well as the NSPCC's Grove House Family Centre. A key part of his work is the Foundation's role in the Health and Wellbeing Alliance, which has seen the Foundation facilitate better conversations between the Black and minority ethnic-led voluntary sector and the Department of Health and Social Care, NHS England and others.