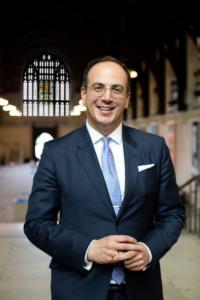 Almost everyone will have to deal with legal issues at some point in their lives. From buying a house to paying a parking fine, most people will encounter the law in some form. We can all benefit from having knowledge of the justice system and the rule of law and we should work together to instil it from a young age.
Legal education, or PLE (Public Legal Education), can therefore be a useful resource for young people, and help them gain an understanding of their basic civil and criminal rights and responsibilities. It can also show them how the justice system works and how they can get legal help. PLE can be particularly empowering when it helps young people deal with legal situations themselves – such as renting a property for the first time. We need to ensure that everyone has the knowledge to deal with legal issues.
Initiatives like Justice Week, which starts today, are therefore very welcome. Justice Week was introduced in 2018 to raise awareness of the importance the rule of law, and this year's Justice Week aims to improve young people's understanding of the justice system.
This, and PLE more widely, has been a key priority for me during my time as Solicitor General. In 2017, the Solicitor General's PLE Committee was launched with key stakeholders like the Bar Council, to promote the importance of teaching people about the law and their basic rights. Since then, a vision statement has been launched for the PLE community, with key goals to help drive forward legal education initiatives. One of our key priorities is engaging young people.
That is why it is great to see some of the excellent work being done to improve the reach of PLE this week. Young Citizens, who are part of the PLE Panel, launched the Big Legal Lesson for Justice Week. The Big Legal Lesson encourages both primary and secondary schools to deliver a lesson about the rule of law during Justice Week, as part of a nationwide effort to help the next generation understand their legal rights.
Educating people about legal issues at a younger age is becoming increasingly crucial for the next generation, particularly as they have to deal with new challenges such as social media. As younger people become more active online and at earlier stages in their lives, it is important they are aware of each social media platform's 'user policies' and that there can be legal consequences for things said on online.
Learning about legal issues earlier will empower young people, so they can understand problems and act for themselves to resolve them. Ultimately, this will create a more legally aware and legally capable generation.
There is more work to be done on legal education, but through initiatives like the Big Legal Lesson, young people are learning more about their rights and responsibilities, building their skills and confidence and becoming more able to manage common legal problems.
Solicitor General, Rt Hon Michael Ellis QC MP