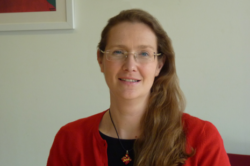 In recent weeks, so many have made heroic efforts to keep the justice system going for the people who need us. Barristers, solicitors, court staff, judiciary, and all those others who support court users have worked around the clock to explore and deliver extraordinary changes at great pace.
Coronavirus has brought unprecedented challenge to the running of our courts and tribunals but I am proud of how we have united to keep the wheels of justice turning and wanted to extend a heartfelt thank you to you for all your contributions to this response.
Here for those who need us
We all recognise that as part of a wider justice system, our courts and tribunals are an essential part of our social and constitutional fabric – you know more than most how vital it is that they can continue to operate to protect the public from crime and disorder, safeguard vulnerable children, and make sure that other critical decisions that affect liberty, safety and livelihoods can still be made. Both the Lord Chancellor and the Lord Chief Justice have written about the importance of maintaining a functioning justice system, too.
Senior judges, working closely with HMCTS, have made decisions to ensure we prioritise the most urgent cases during this period and use our courts and tribunals in the most effective way to support them; as well as continuing less urgent work by other means where we can do so safely and well, recognising that every case matters profoundly to those involved.
But to ensure that as many hearings as possible go ahead during the crisis, and most importantly, go ahead safely, we've had to make significant and swift changes to many traditional arrangements.
Increasing use of remote technologies
In addition to consolidating our work into fewer locations for the duration of the crisis, we've been rapidly strengthening the capacity of our remote technology in anticipation of such systems being used much more over the coming months. This is enabling our courts and tribunals to use of a range of supported audio and video technology so that parties can attend remotely, where appropriate, and maintain a functioning justice system during the outbreak.
In order to get into a position where this is possible we've worked quickly to increase and improve the ways in which audio and video technology can support hearings to take place. For example, we've significantly increased the number of teleconferences we can run using BTMeetMe, a system that requires no specialist equipment other than a phone. With videoconferencing, we've started using Skype for Business on HMCTS and judicial systems.
Then looking ahead, we're expanding the capacity of, undertaking testing and introducing the 'cloud video platform' (CVP), a fully video hearings system, which has been used on a small-scale in specified civil, family and tax tribunal hearing types. We've been testing to make sure that it's robust and can handle significant volumes of hearings, and are moving as quickly as possible. Again, no specialist software will be needed to join hearings in a CVP room or for fully video hearings.
The decision as to whether any of this technology should be used in any particular hearing is, of course, entirely a matter for the judge, magistrates or panel. But figures published by HMCTS this week showed that currently around 85% of cases are using audio and video technology, and this gives an idea of the scale of the shift that we've all had to make in a very short time.
Continuous dialogue
We also recognise, however, that this shift to new ways of working brings challenges, and that there will be things we can improve as we move from an urgent, emergency response to a slightly more settled way of doing things. We want feedback from everyone involved, to help us improve. The Bar is central to this, and we've kept in close contact with your representatives to ensure we are listening to you, understanding your concerns, and receiving your expert advice. Do please keep feeding through your views and suggestions.
During the outbreak, we've also increased the contact and conversations that always takes place with the Bar Council, and are working together actively and early as things change and develop. This includes making sure I am regularly picking up the phone to Amanda Pinto.
Representatives from the Bar and HMCTS also attend regular meetings, organised by jurisdiction, to discuss issues of concern and shared interest. Fed through these meetings, your expertise and perspective is being listened to ahead of decisions being made on a range of crucial areas, not just technology. For instance, these conversations have been vital to informing the steps taken to implement effective social distancing measures as well as creating a clean environment with handwashing and sanitising in our buildings, and the expertise of the Bar has been especially important to helping us get these critical arrangements right.
We're also sending tailored information from our communications team to yours, to ensure vital updates are reaching you directly at the very earliest opportunity.
Together
People across the whole justice system are working exceptionally hard to ensure justice continues to be done, but it is no understatement to say that we could not have come this far without the support of the Bar and its members.
You play a vital role in our justice system and I've been hugely grateful to you for the way you have responded to the crisis. I'll continue to engage you closely throughout the next few months. In these challenging times, people from all parts of the system are pulling together to keep our courts and tribunals service working, and I really wanted to pause, and say thank you once again for all you have done.
Susan Acland-Hood - Chief Executive, HM Courts & Tribunals Service
******
Visit the dedicated HMCTS guidance page on COVID-19 for the latest guidance during the pandemic.
You can also subscribe to our daily operational update, emailed directly to you every weekday morning and to provide a summary of the operational position relating to courts and tribunals.
Our tracker page holds a regularly updated list of open, staffed and suspended courts.