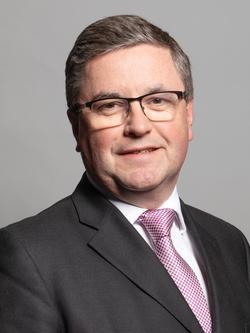 The impact of the coronavirus has created enormous challenge and uncertainty across the country and in every sector of Government – including for the Justice System and the legal profession working hard to uphold access to justice throughout the pandemic. I would like to thank each one of you across the Bar and wider legal profession for your hard work and resilience in these highly challenging times. As a former criminal barrister myself, these issues matter a great deal to me. I understand the realities very well.
Against the backdrop of this pandemic, and faced with economic uncertainty, we decided as a Government that the 2020 Spending Review would prioritise our response to Covid-19 and invest in recovery measures, while ensuring we made progress on our manifesto promises to the public – including on police recruitment.
In my own Department, this meant advocating for a settlement that would allow us to continue to drive recovery across the justice system, one that would enable us to deliver this Government's commitments to reduce crime and do right by victims, while pushing ahead with essential investments and reforms.
I am proud of all the hard work delivered so far by the Bar, Judges and Court staff, across our courts in response to this crisis. But there is more work to be done to drive recovery across the justice system and reduce backlogs. It was essential to me that this Spending Review should put us in the best position possible to recover our courts. The negotiation was rigorous, but we worked hard to assemble as much evidence as possible to support our case. Our settlement includes £275m to manage the impact of 20,000 additional police officers and reduce backlogs caused by the pandemic by increasing capacity in courts, particularly the Crown Court. This comes on top of existing spending on courts announced earlier this year and demonstrates the commitment of the whole Government, including the Prime Minister and Chancellor, to recovering our courts and resourcing the whole criminal justice system to support police recruitment. I believe it puts us in good stead to push forward with our efforts to bring backlogs down.
Recovery will not be limited to the Criminal Justice System. On top of the £337m announced for supporting the Criminal Justice System, our settlement provided for a further £76m to increase capacity in Family Court and Employment tribunals. Ensuring that these jurisdictions are equipped to respond to increases in cases, exacerbated by the impact of Covid-19, was a priority for me, particularly as they will protect and support some of the most vulnerable as we emerge from this pandemic.
On top of increases in capacity, we need a modern and well-maintained court estate. I understand how important this is for the smooth running of cases, as well as for the experience and wellbeing of those who use or work in our courts, whether that's defendants, victims, witnesses or advocates. The Ministry of Justice settlement provides a further £105m for court improvement, a substantial increase on our previous court maintenance budget and follows the £142m investment announced in the summer to modernise court buildings and technology, which I hope will allow us to make progress on improvements to the court estate.
Finally, we were one of the few departments to be able to agree a multi-year capital settlement. The Government reconfirmed its commitment to the prison building programme with more than £4bn capital funding over the next four years to make significant progress in delivering 18,000 additional prison places across England and Wales by the mid-2020s. This investment will allow us to make vital progress in ensuring that we have enough capacity in our prisons, and that our prisons provide a safe, stable, rehabilitative environment, which I believe is essential to break the cycle of re-offending.
Overall, I believe the settlement puts us in good stead to continue our recovery from the pandemic and begin implementing positive change across the justice system. I am pleased with what we have achieved, and I am full of admiration for frontline staff across the justice system, including the legal profession – who have continued to keep the justice system running during these challenging times, but I know there is much work to do in the future.
I am now looking ahead, building on the Criminal Legal Aid Accelerated Areas by launching an independent review into Criminal Legal Aid in the new year, and to next year's Spending Review, where I hope we will be able to continue propelling towards positive change in the justice system. I would once again like to take this opportunity to thank you all for hard work in this unprecedented year.
Rt Hon Robert Buckland MP, Lord Chancellor and Secretary of State for Justice