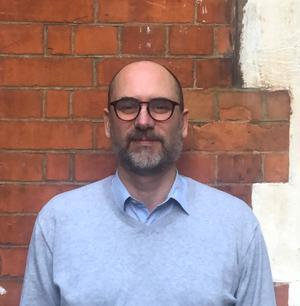 Following their introduction over 10 years ago, pro bono costs have had an important role in furthering access to justice.
Where a civil case is won by a lawyer providing free legal representation, under Section 194 of the Legal Services Act 2007, pro bono costs can be awarded by the court or included in settlements. These costs then go directly to the Access to Justice Foundation, which distributes the funds to free legal advice charities and projects across the UK.
Not only do these costs provide vital funding for charities, but they can also provide an incentive for out of court settlement and make the legal system fairer for those that can't afford legal representation. Pro bono cost orders therefore, provide funding for free legal advice to vulnerable people and disadvantaged communities, whilst also encouraging out of court settlements to prevent parties going to court unnecessarily.
Despite being in legislation since 2008, a considerable number of legal professionals remain unaware of Pro Bono Costs Orders and their significant role in funding access to justice services. Many legal professionals undertake pro bono work each year without knowing that a costs order could be made, meaning thousands of pounds of potential funding for front-line access to justice services go unclaimed.
At the Foundation, raising awareness of pro bono cost orders throughout the legal profession is a high priority. This is important to highlight even amongst lawyers who are working with fee paying clients so that they can be fully informed of the potential risk of adverse costs to their client if a case is not settled out of court.
Accessing these funding streams is particularly important during the Covid-19 pandemic, where under-resourced free advice services across the UK are forced to cope with a dramatic increase in enquiries, whilst also standing on a financial cliff edge. Some agencies are experiencing a 100+% increase in enquiries in areas such as debt, housing, welfare and employment law, often from people directly impacted by the pandemic who have never needed to use these services before. At a time when they are most needed, free legal advice services are at breaking point.
The Pro Bono Costs Committee was set up in 2020 by the Access to Justice Foundation and the Solicitor General to advise on plans to promote pro bono costs awareness and use across the profession. Their remit includes considering the barriers that exist to obtaining pro bono costs; developing plans to raise awareness; and advising on the extension of pro bono costs to other jurisdictions.
The committee is comprised of those that work in civil justice and pro bono sectors, with the Solicitor General acting as Chair. Members include representatives from the Bar Council, Ministry of Justice, the Law Society and representatives from pro bono charities.
Committee members collaborate to identify areas where more work could be done to increase knowledge, understanding and awareness of pro bono costs and their role in funding access to justice. This includes identifying the training provision currently available to solicitors, barristers, and the judiciary and recommendations on how training opportunities can be increased in general.
The committee also works to recognise the complexities barristers face when working pro bono and understand the reasons why a costs order may not be claimed; as well as exploring new opportunities to increase awareness of the legislation within the courts. A research project is also underway to ascertain the number of legal professionals aware of pro bono costs to help the committee better understand the barriers and assess the scope of work that is needed.
The committee has continued to work remotely throughout the Covid-19 pandemic, which has caused much disruption to the justice system. Over the last year, the number of Pro Bono cases going to court has dropped, causing a decrease in costs orders obtained. This is understandably worrying at a time where advice charities are in desperate need of additional funding if they are to remain open to help those in need.
Now more than ever, we need the support of the legal community to help us spread awareness of this important aspect of the costs regime. Pro bono costs orders have the potential to support front line advice organisations across the UK at a time when their very existence is threatened.
If you are representing a client pro bono and you win, we urge you to seek a costs order. If you know others taking on pro bono work, please let them know too. By implementing this simple process, you are helping to greatly increase the number of people across the country able to get help and assistance for their legal needs, whilst flying the flag for access to justice.
Just don't forget to let us know – costs@atjf.org.uk
For more information and full guidance on Pro Bono Costs Orders, visit: atjf.org.uk/pro-bono-costs-orders
Greg Hodder is the Head of Development at the Access to Justice Foundation. Greg is responsible for the charity's fundraising and communications.