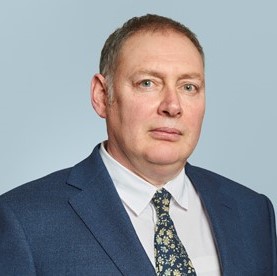 Why we cannot take our human rights for granted
On this day in 1948, the United Nations General Assembly adopted the Universal Declaration of Human Rights. This milestone document underpins our global understanding of human rights, and today we celebrate through International Human Rights Day.
These are turbulent times for those who are dedicated to promoting justice and the respect of human rights through the international rule of law. This year, we have been forced to watch from the sidelines as the Covid-19 pandemic has provided cover for both oppression and supression in every corner of the world. We have seen the trend of shrinking civil society space accelerate at breakneck speed, at a time where the need for civil society to be able to hold governments to account is as important as ever.
The community of lawyers, human rights defenders, journalists and civil society fighting to strengthen rights and the rule of law across the world is a bright spot in dark times. As lawyers we have a duty in our work to promote, protect and uphold the rule of law. This is a duty that is not only deeply engrained into our own practices, but also in found in our fierce defence of our colleagues around the world who are routinely targeted as a result of their work.
Today, we think of lawyers and human rights defenders such as Nasrin Sotoudeh, who has dedicated her life to representing women's rights defenders, religious minorities and minors at risk of the death penalty in Iran. She was recently sent back to prison having been granted temporary release for one month despite the opinion of medical professionals. She is serving a 33 year sentence for charges relating to her duties as a lawyer.
In Turkey, we continue to see the impact of the fallout of the attempted coup in 2016 and the erosion of checks and balances and the separation of powers. The Bar Human Rights Committee of England and Wales (BHRC) has documented a pattern of systematic violations of fair trial rights and freedom of expression of those who are deemed to be critical of the regime. Pre-trial detention and fantastical charges, combined with fundamentally flawed proceedings, are often weaponised to deter and punish civil society. Today we remember that the well-known writer and novellist Ahmet Altan has recently marked his 1500th day in pre-trial detention, and that Osman Kavala remains in detention, having been immediately re-arrested and detained after he was acquitted in February this year.
The crackdown continues in Egypt and the few remaining human rights organisations and defenders in the country are increasingly under threat. The recent arrests of three senior staff members of the Egyptian Initiative for Personal Rights (EIPR), sparked a global advocacy campaign for their release. We draw strength from its success, and today we celebrate the freedom of Gasser Abdel-Razek, Karim Ennarah and Mohamed Bashee. However, we remember with despair that their colleague and human rights researcher Patrick George Zaky, remains in pre-trial detention following his arrest in February this year. He alleges that he has been tortured in detention and questioned about his work and activism.
We could keep going. This year we have seen and heard horrific accounts of police brutality in Belarus, Hong Kong and the United States. We have seen the deterioration of the rule of law and independence of the judiciary in Poland and Hungary. Allegations of atrocities and persecution of Uyghur and other Turkic Muslim minorities in Xinjiang by China continue to be widely and credibly reported.
Looking forward, we take inspiration from the courage and commitment of our colleagues working in countries where simply doing their job threatens their lives. We must not be deterred. Our voices are needed now more than ever.
Stephen Cragg QC is a barrister and Vice-Chair of the Bar Human Rights Committee of England and Wales. To find out further information about BHRC and to join as a member please see here.