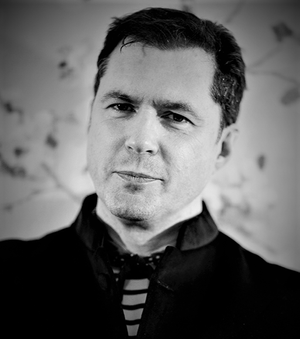 Ahead of this year's World Book Day on the 3 March, Barnaby Jameson QC talks about his debut novel Codename: Madeleine and how it is sometimes hard to keep fact and fiction apart.
My debut novel entitled 'Codename: Madeleine' is inspired by the life of an extraordinary wartime agent of the Special Operations Executive (SOE) whose codename was Madeleine.
Noor Inayat Khan was the harpist daughter of a Sufi mystic and writer of children's stories before she joined the SOE. I discovered that my grandfather, Squadron Leader Geoffrey Curran, went on an SOE mission to Ethiopia in World War Two. While attached to Gideon Force, a British-Ethiopian special forces brigade, he met the newly reinstated Emperor, Haile Selassie. There is a rumour that my grandfather's subsequent mission to Aden (now Yemen) may have dovetailed with the Ethiopian Emperor's request for help to restore his polo stable, disbanded during the Italian occupation.

The SOE was thrown together in 1940 with a brief to carry the war's most hazardous espionage and sabotage operations. SOE also had strong legal connections. Partners from Slaughter and May helped set up SOE (known as the Ministry of Ungentlemanly Warfare) behind the guise of the Ministry of Economic Warfare. A senior SOE instructor once told a class of SOE agents about to be deployed into Occupied France: "I want a little less May and a little more Slaughter".
SOE went on to boast one of the great legal heroes of World War Two, Francis Suttill, barrister of Lincoln's Inn. His codename was PROSPER and he went on to head the main SOE-backed Resistance network in Paris. Other SOE recruits included safe-breakers, burglars, forgers, actors, racing-drivers, chess masters, cryptographers and at least one stage illusionist.

As a Prosecutor in terrorist cases including Islamic and Neo-Nazi terrorism, I have been involved in some of the most notorious terrorist cases of the century including plots to overthrow governments and terrorist bombings in the UK and overseas.
A case is, in effect, a story. Some of the same principles apply to writing a case opening (or closing) as to writing fiction: seeking to command the attention of the audience, striving for clarity of expression and setting an appropriate narrative pace. The narrator must also gain trust and confidence. My neo-Nazi cases often involve expert evidence on Nazism in the 1930s and World War Two. Given that my book, Codename: Madeleine, is for the most-part set in Nazi-occupied Europe in World War Two it can sometimes be hard to keep fact and fiction apart!
When I think about my inspiration in writing, I look to those authors who work on a grand scale: Tolstoy (War and Peace has 559 characters), Dostoevsky, Dumas, Thackeray (the author of Vanity Fair was called to the Bar in 1848 and practised at Crown Office Row until 1855). Being half-American, I have an affinity for American writers: Hemingway, Scott-Fitzgerald, Steinbeck, Mailer. The first line of Melville's Moby Dick takes some beating: 'Call me Ishmael.' Of British writers I also owe a good deal to Sebastian Faulkes (brother of Lord Faulkes, former Minister of State for Justice in the Lords) and his powerful depictions of World War One. My book begins on the eve of the Great War. For sheer effortlessness, or apparent effortlessness, the master must be PG Wodehouse whose words are like watching Fred Astaire dance.
My book is, I hope, a tribute to people of my grandfather's generation who fought Nazism. The words of those who died in so doing still have a powerful echo: "For your tomorrow we gave our today".
On a smaller scale, my prosecution of neo-Nazi terrorism is a continuation of my grandfather's confrontation of Nazism. Anyone who thinks current-day Neo-Nazis have any less of a genocidal agenda than their Nazi forebears should perhaps think again.
This year's theme for World Book Day has a focus on reaching kids from disadvantaged backgrounds. Following in my grandfather's footsteps to Ethiopia it was on my third visit, in 2010, that I was lucky enough to adopt a baby boy, Firo, from an orphanage in the capital, Addis Ababa.
Firo, who has allowed me to mention his story, has since had the benefit of an education in London and is an avid Harry Potter fan. I have often wondered what fate would have fallen Firo had he not been adopted – and whether he would have learned to read or ever had a book. Literacy is a right. A child growing up without books is also malnourished.

As a small child, I nourished Firo with Roald Dahl who was also a World War Two pilot and spy. Few kids can resist Charlie and the Chocolate Factory. We are now onto Pullman's His Dark Materials Trilogy. Both writers use a palette of both light and dark. Children respond to stories with a dark side. Is it that they know the world is not entirely sugar-coated? Or is it the words of Martin Luther King: "Only in the darkness can you see the stars".
Codename: Madeleine will be published on 28 July 2022 (Whitefox) written by Barnaby Jameson QC from Red Lion Chambers. The Audible version will be read by actress (and daughter of two Silks), Olivia Williams.
Follow @Silk_Scribbler on Twitter for news and updates.