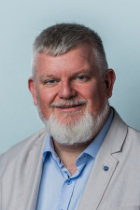 Last Sunday, 30 August, marked the International Day of the Victims of Enforced Disappearances. In Zimbabwe, it fell within the latest violent clampdown on dissent and fundamental freedoms in the country as authorities target peaceful anti-corruption protesters in flagrant violation of its international legal obligations.
The incidents are numerous. Ahead of planned protests on the 31 July, authorities arrested award-winning investigative journalist Hopewell Chin'ono, who had been exposing alleged government corruption involving the procurement of COVID-19 supplies, and opposition leader Jacob Ngarivhume, who had called for nation-wide protests against corruption. At least six more activists[1] were arrested or abducted in the days that followed, with many going into hiding after authorities published a list of names of those wanted for questioning in connection with the planned protests.[2] Human Rights Watch has since reported that at least 60 people have been arrested in connection to the protests, with 16 injured and requiring medical attention on the day.[3]
Further protests planned for the 16 August resulted in this similar pattern of arrests and targeting. Activist Tatenda Mombeyarara was abducted from his home three nights before by unknown, armed, men who placed a plastic bag over his head and proceeded to severely beat him with metal rods, before dumping him in a pit in the south of Harare. The men accused him of being involved in organising the 16 August protests. He is currently being treated for serious injuries.[4]
Lawyers have been targeted and prevented from carrying out their basic professional duties. The Bar Council and the Bar Human Rights Committee of England and Wales (BHRC) together condemned the ruling by Zimbabwe Magistrates against renowned human rights lawyer Beatrice Mtetwa, ordering her to stand down from representing Hopewell Chin'ono and calling on the Prosecutor-General to consider investigating her for contempt of court. Human rights lawyer Jeremiah Bamu was arrested outside Harare Magistrates Court on 22 August 2020. He had represented opposition MP Job Sikhala who had been arrested the previous day after calling for protests against alleged corruption.
These are just a few incidents in a seemingly endless list as the situation continues to deteriorate. In the last few days the naked body of opposition councillor Lovender Chiwaya was found dumped near his home, suspected to have been abducted earlier this month. In May this year, three female opposition party leaders Joana Mamombe (who is an MP), Cecilia Chimbiri and Netsai Marova, were detained for attending a protest during the COVID-19 lockdown. They have stated that they were abducted by suspected state agents having been detained by the police, beaten and sexually assaulted, and forced to drink each other's urine. They were dumped in a marketplace and had to receive hospital treatment for their injuries. In June, they were arrested and charged with publishing or communicating false statements and obstructing the course of justice. The UN has since called on Zimbabwe to "immediately end a reported pattern of disappearances and torture that appear aimed at suppressing protests and dissent".[5] In 2019 alone there were 49 reported cases of abduction and torture in Zimbabwe, with no investigations leading to perpetrators being held to account.
This latest crackdown comes on top of previous incidents of suppression and torture since President Emmerson Mnangagwe came to power in 2017. Widespread unrest broke out in January 2019 in against the economic situation following a sudden hike in fuel prices. Following an investigation, the Zimbabwe Human Rights Commission concluded that the army and police systematically tortured suspected protesters. Human Rights Watch has reported that more than 1055 people were arrested during the protests, many of whom were tortured whilst in police custody, at least 17 people were killed as a result of gunshot injuries as well as severe beatings by security forces, at least 81 people sustained gunshot wounds and injuries. At least 17 women have reported being raped by soldiers in uniform. The government instructed internet service providers to shut down access to social media and the internet. In the aftermath of the unrest I witnessed the damaging impact on the criminal justice system, with hastily commenced mass trials, and the taint of political interference in the process.
The situation in Zimbabwe is already concerning, and, it seems is set to get worse; as President Mnangagwa has strengthened his resolve to crush dissent, denouncing critics as "dark forces", "a few bad apples", and "destructive terrorist opposition groupings" who should be "flushed out" .[6]
Many Zimbabweans as well as international observers were full of hope as the government of Robert Mugabe was replaced with the current government. However that hope has fast evaporated midst the deteriorating Human Rights situation in the country.
#ZimbabweanlivesMatter has been trending worldwide on Twitter in an attempt to shed light on the situation. We must listen to them.
Michael Ivers QC is the Membership Secretary of the Bar Human Rights Committee of England and Wales. His trial observation report of Zimbabwe's magistrates' courts following the unrest in January 2019 can be found here.
---