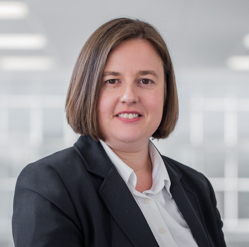 For International Women's Day 2022, Michelle Heeley QC suggests that very successful women have a duty to mentor those more junior to them.
As we celebrate International Women's Day I would like to take the time to reflect on the help that Senior women in my career have given me, and pass on my tips for those just starting out on the tricky path that is the Bar.
I started out as a Pupil in 2001, my pupillage was predominantly in crime but I also spent time learning about family law and personal injury. My passion was always crime, I dreamed of conducting jury trials however as I started out I found it difficult to work exclusively in crime, I looked young, I was inexperienced and I was not an easy sell to some defence firms. By contrast the PI and Family clerks had plenty of work available and I found myself being pushed into areas of law I was not truly passionate about. One of the female members of the criminal team, now HHJ Sally Hancox, took me to one side, she knew I was passionate about crime and she wanted to encourage me. She told me that if I was serious about forging a career I had to tell the clerks to stop sending me family and PI work. I was terrified, would I be make a living, would I get any briefs in my name? But buoyed by Sally's confidence in me I took the step and began to work exclusively in crime. It was my first experience of a senior woman showing belief in me, and giving me the confidence to push myself.
I experienced this several times throughout my career, woman who had become successful, those who had already blazed the trail, and they therefore made the path easier for me. The first time I was led in a murder it was by a successful female practitioner, now HHJ Montgomery QC, coincidentally she and I were both pregnant at the same time, and she demonstrated that you could juggle doctors appointments, with court commitments, that you could be a good mother and a good barrister. The Judge in that case was Macur J, now Lady Justice Macur. Having seen me in that Prosecution she offered me mentoring. She took time out of her incredibly busy schedule to meet with me and to ask about my career, to talk about the path to taking Silk. At that time it was something that I was considering, but hadn't dare say out loud, now I had a successful woman, not only telling me it was possible but also giving me a path as to how to achieve it. Once again, having someone show confidence and belief is a powerful factor, and that one conversation encouraged me to apply for Silk.
Now that I am where I always hoped to be, I believe it is even more important to extend a helping hand. We have a serious retention issue at the Bar, women are leaving at the 10-15 year call mark, unable to juggle the demands of motherhood and a busy criminal practice, women are struggling financially as they try and pay for full time childcare, whilst dealing with warned lists and trials being vacated, and thus not being paid. Every successful woman has a duty to mentor those more junior to them. If you have achieved something, shout about it, explain how you have got where you are, and then offer support to those coming through. The more visible successful female role models we produce, the greater the chance of us retaining more women at the Bar.
I am a mentor for the Bar Council and have been partnered with a female junior considering applying for Silk, it has been a privilege to be able to offer advice and support to her, and to listen to her grow in confidence in herself.
I would like this IWD to be marked by each female QC volunteering for the Bar Council Mentoring scheme, it is an opportunity to assist anyone considering applying for a Judicial role or for Silk, it is a chance to help another woman up the ladder. Show them your support, give them words of advice, help them unlock the belief in themselves. You will find it a rewarding experience and it is one simple step that we can take.
So thank you to those who supported me, and gave me the confidence to believe in myself, now its time to pay it forward.
Michelle Heeley QC is a member of No5 Barristers' Chambers and was appointed as youngest ever leader of Midlands Circuit.
Access more information and blogs about Women in Law.