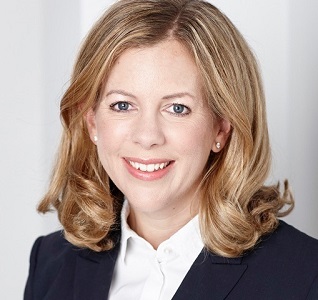 For International Women's Day 2022, Claire Darwin, explains the legal battles she has fought to achieve better rights for women at work on pay, pensions and childcare.
Probably my best-known case involving women's rights is Samira Ahmed's equal pay claim against the BBC. I think Samira's bravery in bringing her claim really captured the public imagination. In 17 years of appearing in the Employment Tribunal, I had never seen anything quite like it. Central London Employment Tribunal had to set aside a second waiting room to house all of Samira's supporters, and we had members of the public turning up at the Employment Tribunal throughout the hearing to show their support and wish her luck.
I think the equal pay scandal at the BBC, and Samira's resounding victory, encouraged a lot of women to reflect on whether they too should do something about being paid less than their male colleagues. In the last few years, I've seen a significant increase in the number of women raising pay disparities with their employers. I have been involved in other equal pay claims brought by well-known TV presenters both at the BBC and elsewhere, and I've also been instructed on the other side, advising on equality issues arising in one of the UK's most-watched TV series.
My recent work has included claims brought by women who have challenged their pensionable pay when it has been adversely affected by historic discrimination. Many women nearing retirement don't realise that, provided they are still in the same employment, they can bring such claims as equal pay claims no matter when the period of unequal treatment occurred.
Last year I acted for the intervenor, Working Families (a charity for working parents and carers), in Dobson v Cumbria Partnership NHS Foundation Trust [2021] IRLR 729, [2021] ICR 1699, an important appeal that has made it easier for women to succeed in indirect sex discrimination claims.
Mrs Dobson, a community nurse who has three children, two of whom are disabled, had lost her claim in the Employment Tribunal because it held that she'd not adduced sufficient evidence that she, and other women, were placed at a disadvantage by her employer requiring her to work shifts at night and weekends, or a constantly changing pattern of shifts.
I was involved in framing her appeal at the very outset and spotted an opportunity to clarify the law in this area. Mrs Dobson and Working Families argued that the Employment Tribunal should have used the doctrine of judicial notice, which enables a fact to be established without specific evidence, to avoid some of the evidential obstacles faced by women pursuing indirect sex discrimination claims. Most of the women involved in the appeal couldn't quite believe that in 2021 we were still having to argue about whether women bear a heavier childcare burden than men.
Working Families cited extensive research and evidence showing that women's ability to progress in the workplace is linked to the availability of childcare, and that parents are pushed towards part-time work or fixed working hours that match childcare availability. Our evidence showed that because responsibility for children falls more heavily upon women, this restricts women's employment opportunities, and that for a mother of disabled children, like Mrs Dobson, it was even more difficult.
I think perhaps the 'motherhood penalty'- the price women pay in career terms for having children - needs to be articulated and explained at public hearings more often. Two female solicitors got in touch with me after the hearing to say how moved they had been by hearing me explain to the Employment Appeal Tribunal the very many barriers that still exist for working mothers, and the difficult choices they are forced to make.
The Employment Appeal Tribunal held that the Employment Tribunal had erred in not taking account of the childcare disparity, and that if women are required to work nights or changeable hours, then group disadvantage is "highly likely" to follow from taking judicial notice of the childcare disparity. It is now much easier for women bringing claims like Mrs Dobson's to establish group disadvantage.
Claire Darwin is a specialist in employment and discrimination law at Matrix Chambers. She is recognised by the legal directories as a leading barrister in her areas of expertise and was named as one of the UK's "Hot 100 Lawyers" by The Lawyer magazine.
Access more information and blogs about Women in Law.