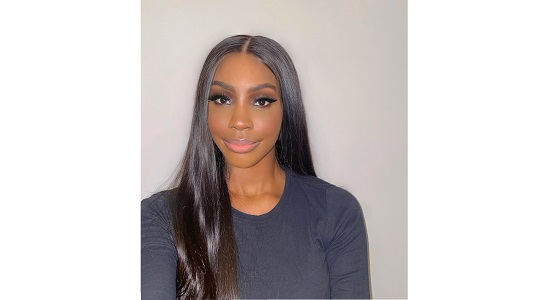 For International Women's Day 2022, Lola-Rose Avery highlights the role of women who provide guidance, support and inspiration.
Fresh out of university, 10 years ago, I started law school and met my first role model at the Bar. I shall refer to her as 'Celine'. Celine was my tutor and the only one that was still in practice as a barrister. Early on, I was in awe; she was fun, fashionable, fair and very northern. I hadn't met any barristers before and don't recall having ever given much thought as to what to expect- but it wasn't her.
She answered my endless questions and gave great advice. I had previously made applications for mini-pupillage, but for some reason still unbeknownst to me, never managed to secure one. I plucked up the courage to ask Celine if she would allow me to do one with her. Without any hesitation, she helped to arrange for me to complete one with her partner at the time instead (now husband and full-time judge; time has flown) as he had an interesting trial coming up. Just like that, I had my first ever mini-pupillage and it also opened the door for me to successfully obtain others.
Celine remains a role model. She takes brave stands when confronted with thorny issues at the Bar when it would be much easier for her not to get involved. She does so without desire or hope for praise or accolades but because of her passion, compassion and unshakeable integrity.
I am very grateful to have met Celine. I am now exactly the same age that she was when we first met and I hope that I can be what she has been for me, for some other young woman at the start of her journey at the Bar, who is feeling a little lost and like she doesn't fit.
After a terrifically unsuccessful round of applications for pupillage at the end of my time on the Bar course, I trawled through the profiles of current pupil barristers with dismay. It didn't seem likely to me that I was someone who would ever be chosen for pupillage and so I decided to leave my aspirations of being a barrister behind. After giving some thought about what else I could turn my hand to, I started on a forensic accountancy graduate scheme at a 'big 4' firm.
Years later, after much reflection and some personal and professional growth, I summoned the courage to apply for pupillage again. My dream came to fruition this time round and I undertook a specialist family law pupillage.
During pupillage, I attended an event at The Inner Temple (my Inn of Court) and spoke with a friendly, retired judge. He probed a little when I told him I was going into family law and encouraged me to ensure that it was genuinely my choice, not something that I was being pigeonholed into just because I am a woman.
I understand where the questions/comments came from. Research conducted by Resolution found that 76% of family lawyers are women. There are unspoken but ongoing assumptions about the type of work women are suited to, a further example being sexual offence cases in criminal law.
I knew from the age of 15 that I wanted to specialise in family law, criminal law or both- long before I had any meaningful conversation with anybody about my legal career aspirations. However, that conversation with the judge led me to examine this decision closely, with honesty.
Whilst there was no obvious or specifically identifiable pressure or influence, I concluded that there were likely hundreds of subtle messages received over the years which reinforced gender norms and biases, cumulatively steering me towards family law. I am, however, content that I am where I am supposed to be. If that ever changes, I trust myself to be brave enough to move in another direction.
Last year, I did a particularly difficult and sensitive case, one that stayed with me, and which required a significant amount of empathy, creativity and teamwork from those professionally involved. As we neared the end of the proceedings and a happy ending for the family we were with concerned with, I looked around and it struck me that every, single person in the courtroom was a woman. The parties, solicitors, barristers, social workers, clerk, judge… everyone.
Almost one hundred years after the first woman in this country was called to the Bar, being part of a group consisting entirely of women, who took a case of complexity to a rewarding conclusion was a moment which I soaked up with a feeling of warmth and pride; it was life-affirming.
This International Women's Day, I want to celebrate all the women in that room, Celine, Helena Normanton and every woman that has inspired and guided me to be who and where I am today.
Lola-Rose Avery is a family law barrister at 3PB. Lola was called to the Bar in 2013 and completed a specialist family law pupillage.
Access more information and blogs about Women in Law