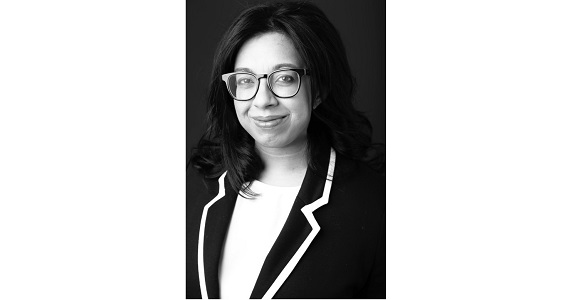 For International Women's Day 2022, Eleena Misra explains some of the complexities linked to employment and equalities laws.
I am a barrister at Old Square Chambers specialising in Employment and Equalities law and Professional discipline and Regulation. I set up the first Lean in Circle for women barristers a number of years ago and have been a member of many informal and formal groups set up by women for women at the Bar.
There are particular challenges, recognised by the Inns of Court, as well as the Bar Council and other organisations, for those with caring responsibilities and in terms of work allocation. The 'gender pay gap', as it is being called, is sadly all too real across most practice areas. The latest statistics released by the Bar Council made for dispiriting reading for all of us, though we will have to unpick the correlations a bit more in the true spirit of data analysis.
Aside from pay parity issues, many of you will be aware of the work of 'Behind the Gown' which has served to highlight harassment of women at the Bar and what steps can be taken when it happens. The amount of discourse about a formerly taboo subject, which many feared would simply end up harming their own career if raised, is heartening. However, this is a long journey and there is much road yet to travel.
The very question of what it means to be a woman has also proved to be a vexed subject and not one that has always made for measured discourse whether on social media or otherwise. Indeed, the very existence of differing views has been hard to acknowledge in some quarters and people have been quick to assume the taking of sides.
As someone who specialises in equalities law, the number of arguments arising from disagreement about what the law does or does not say, and what gender or sex mean, has been difficult to witness. However, as with harassment, respectful acknowledgment of differing views, lived experiences and interpretations of the law, is an important step. My sincere hope is that this can take place without anyone feeling affronted or misunderstood. A tall order, perhaps, but a challenge to which we must all rise in a pluralistic society in which different protected characteristics feature in the Equality Act 2010 and give rise to, at times, competing rights. If we cannot agree what sex and gender mean in law, then we will not be able to navigate the very rights afforded to women, transgender women and other people.
I am Vice Chair of the Bar Council's Law Reform Committee and largely responsible for the portfolio of employment law consultations and projects which come in, together with a few other specialists on committee – we have responded together on so many of them that our modus operandi has a somewhat balletic quality now!
I have always been passionate about equality and diversity quite apart from this being a specialist area of my work. It has always struck me as both odd and frustrating that something which should be a natural "given" should cause so much work, angst and upset. The work so often falls on the shoulders of those who experience disadvantage.
In recent times, I have been working with the Bar Council, senior colleagues at my chambers who have formed a strategic working group (Ijeoma Omambala QC, Rebecca Tuck QC and Nadia Motraghi) and powerful campaigners like Mother Pukka (Anna Whitehouse), Maternity Action and Working Families. Our purpose is to address the important question as to where we take flexible working from here and how we make it work well without turning it into two-tier system which only works for traditional desk-based jobs.
The government recently consulted on flexible working and we at the Bar Council responded, taking this once-in-a-generation opportunity, in light of the wholesale shift in attitudes and practices, to revisit flexible working. Now is the time to engage in blue-sky thinking. We have suggested that, instead of a largely procedural and ineffective right (only afforded to some in work) to request to work flexibly, there should be a greater emphasis on substantive rights for at least employees, with a sensible carve-out for those situations where it genuinely is not possible.
As a self-employed member of Bar, as so many of us are, my work demands flexibility of me in any event, but it is not always flexible when I want it to be. That has improved greatly over time, possibly as a consequence of my greater seniority and increased awareness in the judiciary. However, I think some of that comes from confidence and support – my chambers is a leader in the field, in my view, when it comes to our family-friendly policies. As a working mother, I have first-hand experience of managing the requirements of a wonderful but extremely demanding career, in which my decisions are very impactful, against the needs of my young family which is also extremely important to me.
I am one of a small number of women who has shared parental leave and seen how that works in practice. While attitudes are changing, what is clear is that society still sees women as being the primary carers of children and this remains true as a matter of socio-economic fact. The real worry is that the pandemic has only served to entrench discriminatory trends in the workplace. Who undertook the most home schooling? Who took a step back in their career to accommodate changing circumstances? Who stayed at home when a child had to self-isolate and could not attend nursery? From the anecdotal to verified data, this is, to my mind, a real issue. It is entirely a woman's right to choose to do those very things, and many did choose, but for many it was not a choice, but a consequence of the socio-economic standing of women at work in the country.
Similarly, in the vein of not flipping from one narrative to another, without considering there may be more than one, for every woman who welcomes flexible working (whatever that may be – it is a wide term encompassing, for example, compressed hours, part-time working and home working to name but a few) there will a woman who feels that she has become less visible and less likely to secure that promotion. So, we must not be nonchalant about the consequences of increased flexibility for women in work, and we certainly should not prevent men (or indeed those who identify other than as a man or woman) from exercising their rights and who wish to be involved in caring responsibilities whether for children or others.
As our rights and identities evolve, it is important that we keep pushing boundaries and thinking critically and rigorously to ensure that women's rights are protected not just in law but in practice too. Equality is not a pie in which taking a slice means less pie for others, but a joint endeavour in which we all have to grow, challenge, push back and, at times, when it is the right thing to do, to compromise. For this International Women's Day, I wish you all the resources you need to do just that.
Eleena Misra is a barrister at Old Square Chambers.
Access more information and blogs about Women in Law.