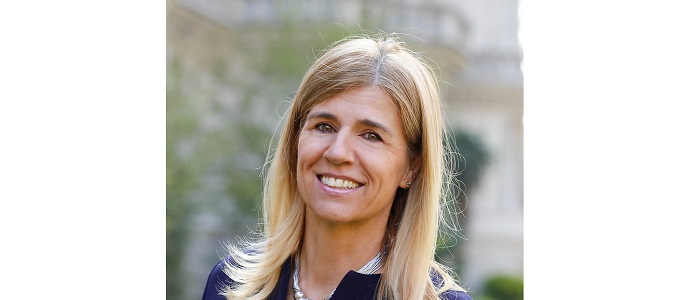 For International Women's Day 2022, Rachel Langdale QC stresses the importance of the Rule of Law and the role of women.
This year's International Women's Day invites us to "imagine a gender equal world".
"A world free of bias, stereotypes and discrimination. A world that's diverse, equitable, and inclusive. A world where difference is valued and celebrated. Together we can forge women's equality. Collectively we can all #BreakTheBias."
The word "equitable" leaps out. It evokes the underpinning and rigour that only a fair system of justice and a rules-based civil society can provide, and the over-riding importance of the Rule of Law.
The Rule of Law is a precious asset and reflects our shared values on human rights, democracy and freedom of speech. Having women at the heart of the Rule of Law is critical, not only because we are half of the population but also because women's insight and experience are a critical part of what can make a system of justice truly equitable in the eyes of all of those who aspire to freedom under the law.
The late Ruth Bader Ginsburg summed this up when she said: "Women belong in all places where decisions are being made. It shouldn't be that women are the exception."
The drive to have women in leading roles in the legal profession and judiciary has been a long-standing objective of campaigns driven by lawyers the world over, and the Bar Council of England and Wales has played its full part.
It was my privilege to serve on the Bar Council Ethics Committee for eight years and subsequently to Chair that Committee between 2017-2020. On a day-to-day basis, I witnessed how all barristers were motivated by the need to conduct themselves in line with the highest possible ethical standards when playing their part in the justice system.
I was also very much aware of how members and staff at the Bar Council work hard and on behalf of the Bar as a whole to make us more inclusive, including encouraging the retention and progression of women at the Bar.
Progress has been made in the law, and lawyers should take some comfort by the progress that it has made to date on gender. But there is still some way to go.
It is striking that by 2022 a woman has yet to be appointed Chief Justice and no Black or ethnic minority woman serves as a High Court Judge in the Family Division. Were these two things to happen, they would, in and of themselves, make a significant contribution to the overall tone set in our justice system, the quality of jurisprudence, and the confidence of the public – not least women in the population at large – in the way the law is upheld.
Women make up around a third of the self-employed Bar, but it is well known numbers diminish as we move through our careers and into leadership roles. Around 18 per cent of QCs are women. It is important that the Bar Council and the Inns of Court (through the Inns of Court Alliance for Women) continue to foster a culture of mutual support and take an intersectional approach to events and debates to ensure that the voices of women facing inequality are heard.
In my own Chambers at 7 Bedford Row (7BR), in common with the Bar as a whole, around a third of our members are women. Almost a quarter of our QCs are women (24%), but we aspire to more. As incoming Head of Chambers, I am keen that we harness and nurture all our individual and collective expertise.
It is the responsibility of every set to make sure that Chambers is inclusive and that enough people from a variety of backgrounds work as senior barristers. That should be a joint endeavour between all members of Chambers – Together we can break the bias.
Rachel Langdale QC undertakes Children Law cases (public, private and international), Judicial Review and Public Inquiries.
Access more information and blogs about Women in Law