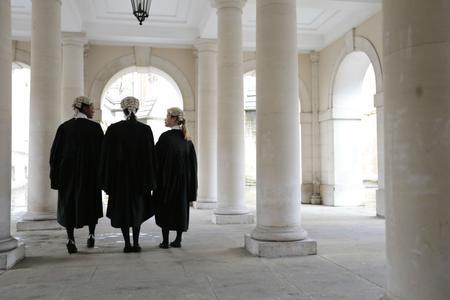 The Officers of the Bar Council Young Barristers' Committee and the Young CBA have issued the following joint statement to young criminal barristers:
"As the days of action begin, we appreciate that this will be a particularly difficult time for many barristers, whichever way you choose to act. As criminal barristers, you do your best to help others and give your clients the best representation possible. However, in doing so it can be easy to forget to look after yourselves.
"We want to ensure that young barristers everywhere, but especially those in crime, are aware of where to get help, if it is needed. Below are some links to help you if you need assistance, whether it's about your own wellbeing (or the wellbeing of colleagues), if you are being put under pressure or bullied by others, or if you are facing financial hardship or the threat of potential wasted costs applications.
"As ever, we remain available to assist if needed, so please do not hesitate to contact us if you feel you need some help. It is essential, now more than ever, that we look out for each other – please get in touch if you need us."
Michael Polak, Chair, Young Barristers' Committee
Michael Harwood, Vice Chair, Young Barristers' Committee
Alejandra Llorente Tascon, Chair, The Young Criminal Bar Association
Robert Levack, Vice Chair, The Young Criminal Bar Association
The following links provide information on how to seek help and support:
Financial assistance
Barristers' Benevolent Association
Middle Temple Emergency Fund for Pupils
Inner Temple Marshall Hall Trust
Lincoln's Inn Financial Support for Members
Criminal Bar Association Bursary
Northern Circuit Hardship Fund
Mental Health Support
Confidential 24-hour helpline - 0800 169 2040
(On calling you will be asked if you are a self-employed or employed member of the Bar)
Reporting bullying, harassment, or discrimination
Bar Council Ethical Enquiries Service
Email – ethics@barcouncil.org.uk
Call – 020 7611 1307
Equality and diversity helpline – 020 7611 1426
Pupils' helpline – 020 7611 1415
All lines are open 09:15-17:15 Monday-Friday.