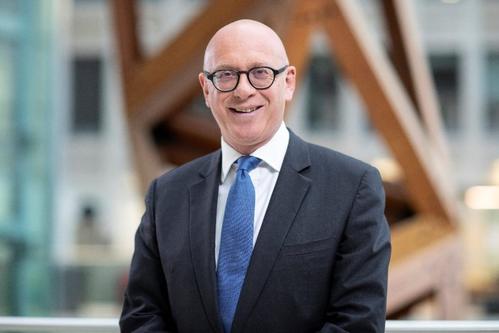 The Government is getting ready to publish its response to the Independent Review of Criminal Legal Aid, a significant milestone on the road to reform. This is a huge opportunity to make real, lasting change to the criminal justice system – improving the experiences of practitioners, victims and everyone who uses it.
Some in the profession have called for us to bring forward our response, which I understand. But taking time to get these proposals right is crucial. This is wide-ranging reform, years in the making. It deserves to be considered properly, not pushed through in haste. Doing so would cut into the time we have to engage with the sector – whose voices are so important – and also risks the lawfulness of any future proposals.
Moreover, bringing forward consideration of certain elements, such as remuneration for the Bar - as crucial as that is - would miss a key element of Sir Christopher Bellamy's report, which emphasises the importance of looking at the justice system as a whole.
That's why we will be publishing our response to the review by the end of March, as we promised. This gives us enough time fully and comprehensively to consider Sir Christopher's recommendations.
While there is still much work to be done, we have already made progress in recovering from the pandemic – with the court backlog dropping by 2,000 since last July. That is in no small part down to the immense effort of the Bar. I'm sure most in the profession do not want to see this good work undone by strike action – for the sake of both victims and defendants.
But we do understand the system is under strain. This is partly due to the pandemic, but it is plain that long-standing issues - including the fee structure - need addressing.
That's why over the last four years we have boosted the amount paid to criminal law practitioners by up to £74m. This includes an uplift of 20 percent for barristers – the highest increase in two decades - which is now starting to reach practitioners. We will also be increasing the number of sitting days in Crown Court, which means there is more work for barristers now and in the year ahead.
But I can assure you that we are also considering all of Sir Christopher's recommendations, including those on additional funding, very carefully.
Legal aid underpins a fair justice system - without it, the rule of law crumbles. Defendants deserve access to high-quality advice and advocacy, while the criminal legal profession should be held in the highest regard, and seen as a rewarding, long-term career.
As a Minister and a barrister, I'm absolutely determined to bring about much-needed change – building a sustainable legal aid sector and also a criminal justice system fit for both our society and our profession.