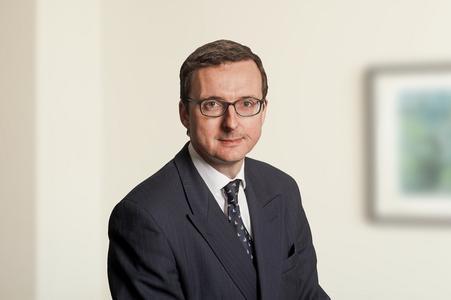 Michael Lazarus was in private practice at the commercial bar for 33 years until 2022. He has been a LawCare helpline volunteer since 2021 and is also a LawCare peer supporter.
Practice at the Bar is by its nature stressful and demanding; working hours can be very long; the work is often solitary and many barristers' chambers have historically provided little professional or personal support for their members although this is beginning to improve with the greater focus on mental health in society at large.
Sometimes it can help to speak to someone who understands the particular challenges of legal practice and this is where LawCare can help. Some barristers have no one in their lives who they can really talk to; so problems get bottled up or continually worried over. Their sleep patterns or personal and social lives get disrupted. Even if there is someone to talk to about professional difficulties: a colleague, partner, friend or relative, there is usually a limited fund of goodwill which can eventually be exhausted. And most people lack someone close to them who has had similar lived experience within the legal profession.
LawCare's best known service to the legal profession is the telephone helpline: where volunteer practitioners take calls from lawyers and others in or close to the legal profession (e.g. family members), providing immediate support with the stresses and strains of life in the law on a one off basis. Callers can call the helpline as often as they need to if they are working through a continuing professional problem, but they are unlikely to speak to the same volunteer more than once.
Our peer support programme is different. Callers are matched to one of LawCare's pool of peer supporters for continuing support and assistance as they work to resolve a professional problem. Volunteers provide peer support by telephone, ranging from two or three conversations during a single month to many more interactions over the course of a year.
We have around 90 volunteer peer supporters with first-hand experience of the legal profession. They come from different branches of the legal profession across the UK, Channel Island and Isle of Man and they are diverse in age, gender and ethnicity. Many of them have encountered the same or similar professional or personal problems and they use this experience, together with their broader knowledge of the ups and downs of life in the law to help applicants seeking support. The training that peer supporters receive stresses empathy: putting ourselves in the other person's shoes, so gaining and demonstrating an understanding of their position which helps them to feel supported.
The types of problems which peer supporters commonly assist with include overwork, anxiety, stress and depression, addiction, bereavement, relationship problems at work, return to work, changing career and disciplinary proceedings. An empathetic response from someone who really understands and can show the applicant they really understand the problem and the demands of modern legal practice in the different branches of the profession can make a real difference. A peer supporter will talk the problem through, if necessary repeatedly, but non-judgmentally, without straining the applicant's personal or professional relationships.
Like helpline volunteers, peer supporters cannot provide legal or other advice, nor are they trained counsellors. But the feedback from users is clear: the ability to talk through a problem, or a series of related problems, with someone with the relevant experience to enable them to engage meaningfully and empathetically can be a great help. Just articulating the issue and the available courses of action can help to achieve a perspective on a problem that makes the previously unbearable bearable even if the problem cannot be completely resolved.
For more information on how to access peer support visit: www.lawcare.org.uk/peersupport
You can also call the helpline 0800 279 6888 or email: [email protected]