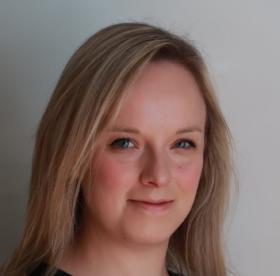 The first seven years of practice are crucial to building a thriving practice. Barristers who are able to develop an interesting and financially secure practice with a healthy work/life balance are more likely to remain at the Bar than those who do not.
Once a barrister achieves tenancy too often the support and structures that were in place during education and pupillage fall away. This is particularly felt at the self-employed Bar where new tenants can be left alone to sink or swim as self-employed sole traders. Some new entrants already have the advantage of established networks and structures which can support them as they build their practice – whether it is friends and family in the profession, or school and university networks. These networks not only provide work and experience opportunities, but also give an insight into the way the profession works, an understanding of career opportunities and the confidence to know they are on the right path. For others who do not have these advantages, there is little in the way of formal support or career structures which you might see in other professions. Developing skills such as - how to market your practice, how to manage your time, financial management and how to establish a strong reputation - are often left to the individual.
Women, BAME, LGBTQI+, disabled barristers, as well as those from less privileged backgrounds tend to have less access to the important early opportunities and fewer informal networks, at both the employed and self-employed Bar. This disparity has been shown to begin as early as pupillage and impacts on the career progression of barristers right from the start, which has a significant impact on retention at the Bar and diversity at all levels of the profession.
In 2020 the Bar Council's Young Barristers' Committee (YBC) will roll out a three-year programme of work to research and develop creative policies and guidance for chambers and employers, creating a framework of structured support for young barristers and more equitable management of early career opportunities. This year we will develop a Welcome Pack for new tenants, providing information on networks, support and mentoring available across the Bar, where to go for advice and help.
The Young Bar Workshop on 13 June 2020 will provide vital information on practice and career management, including practical advice on marketing, finances and directory submissions.
The YBC represents young barristers from pupillage through their first seven years of practice. The committee would welcome young barristers getting in touch with the committee and would like to hear from young barristers on what is working well for them in developing their practice and that which is which is making it harder for them to build a thriving practice.
Please get in touch by email: YBC@BarCouncil.org.uk
Katherine Duncan & Joanne Kane
Chair & Vice-Chair of the Bar Council's Young Barristers' Committe