Law Reform Essay Competition
The Bar Council's Law Reform Essay Competition is aimed at developing and fostering an interest in law reform. The competition invites entrants to submit a 3,000 word essay making the case for a reform to English, Welsh or European law. Prizes are generously sponsored by the City Law School, University of London.
2022 Law Reform Essay Competition is now open
The deadline for receipt of entries is 21 October 2022. Late entries will not be accepted.
"We are delighted to announce that the 2022 Law Reform Essay competition is now open. The Committee are looking forward to reading your ideas for law reform. We are also very grateful to The City Law School for their generous sponsorship of the competition, in the first year of what we hope will be a long and fruitful partnership."

– Iain MacDonald, Chair of the Law Reform Committee
Timeline
Mid-July – Competition opens
21 October – Competition closes
Early December – Prize winners announced
"…it's looking at Law reform as a living breathing instrument…"

– Eleena Misra, Vice Chair, Law Reform Committee
Prizes
The competition prizes are generously sponsored by the City Law School, University of London and are available in the following categories:
£4,000 for the winner
£2,500 for the runner up
£1,500 for the best CPE/GDL entry
£1,000 for the runner up CPE/GDL entry
2 x £500 highly commended award
We hope that the prize money will be used to contribute to the legal education or legal career of the prize winners.
Competition sponsor
This year's competition has been sponsored by City Law School, University of London.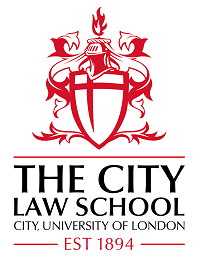 The City Law School has a history of delivering legal education which dates back to the nineteenth century, in the form of the Inns of Court School of Law (ICSL). The ICSL has a distinguished history as the original and sole provider of bar training in the United Kingdom. The other chapter of our history can be found at Northampton Square. City established the Centre for Legal Studies in 1977 when it commenced delivery of the forerunner to the current Graduate Diploma in Law programme. In fact, City was the original provider of the 'conversion course'.
This was followed by other programmes, most notably the undergraduate Bachelor of Laws degree, which began in 1990. In 2001, the ICSL joined City.
Through this merger, the ICSL and the Centre for Legal Studies together formed The City Law School. With the development of the range of programmes which now make up our educational portfolio, we have become a 'full service' provider of legal education. The School is unique in offering such a broad portfolio while remaining committed to excellence in research and professional scholarship.
Our expertise in professional practice also manifests itself through our wide ranging suite of pro bono clinics and can be seen in our track record of success in national and international mooting competitions.
"The breadth of the law you can write on really is so wide that you can pick anything you like"
– Phoebe Whitlock, GDL Winner 2016
"…it's your chance to be an advocate and put forwards what you trully think is the best option for the UK going forwards"

– Amelia Highnam, previous competition entrant receiving 'Highly Commended'