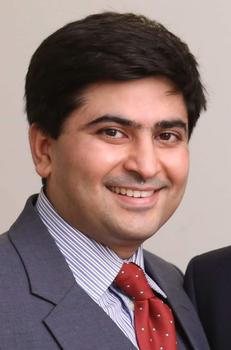 Barrister Hammad Baig discusses the Bar Council's East Africa visit, where the message was spread that "the Bar is equipped with the skills to collaborate on international legal projects in all areas of law whether it be arbitration, tax or international contractual disputes".
In October, the Bar Council went on its second visit to Nairobi, Kenya, ending just days before the arrival of King Charles. Whilst there was no correlation, he spoke about capacity building in all professions, which was a major aspect of the Bar Council's visit.
Capacity building comes in many forms – one of which being the provision of training either through the Kenyan Law Society or directly to law firms. We found that both were very receptive to the idea as they put on regular training programs. These are initiatives that members of the Bar can explore directly, banking on the trip that the Bar Council has already made.
Whether it was our meetings with the Head of the newly created Nairobi International Finance Centre, East Africa's leading financial hub, or our Kenyan colleagues at the variety of law firms that we visited, our message was very clear: the Bar is equipped with the skills to collaborate on international legal projects in all areas of law whether it be arbitration, tax, or international contractual disputes.
This message was reinforced by the fact that many of us are now direct access qualified thus making the approach to a barrister one step shorter and often more economical, too. The fact that a handful of us now also carry the litigation license also did not go amiss, and raised several questions, particularly from the senior practitioners.
The topics discussed during the visit were mutually agreed with our hosts and covered international aspects of various areas of law, including a discussion on the role of technology and Artificial Intelligence (AI) in law. Topics were divided into panels, moderated by a local practitioner, and made up of both UK and Kenyan speakers. Plenty of engaging questions were discussed and those attending also obtained Continuing Professional Development (CPD) points towards their annual CPD obligation. I was also invited to give a talk to the law students at the University of Nairobi where the students proved to be a very curious audience.
The format of the visit was a day of seminars and talks along with a handful of days full of meetings with law firms and public bodies to promote the Bar. Just like last year, our hosts were very generous. The talks and seminars were held at the hotel called Villa Rosa Kempinski in Nairobi.
Our delegation was headed by Barbara Mills KC, the Bar Council Vice Chair 2024. Other prominent barristers of all levels of seniority joined, too. Our meetings with the Nairobi Centre for International Arbitration and the Kenyan chapter of the Chartered Institute of Arbitrators were equally fruitful.
The Bar Council's International team is there to assist those interested in exploring further avenues in Africa, in particular East Africa.
Hammad Baig is a tax barrister at 33 Bedford Row. He advises on all aspects of indirect tax law and is experienced at in-depth analysis of complex provisions in disputes with His Majesty's Revenue and Customs. He has advised and represented private parties and states in disputes of commercial nature in a range of sectors, including mining, energy, banking, oil and gas and telecommunications, and is familiar with all the major arbitral institutions and rules.