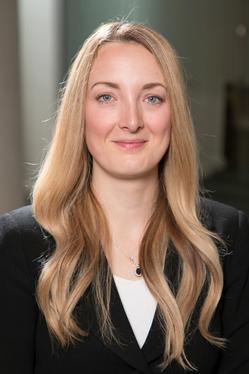 All too often we hear that people see the Bar as a closed shop. Unless you are white, male, went to Oxbridge and have a double-barrelled surname, you will find it an uphill struggle to get noticed. Whilst we believe that all of that may no longer be true, we equally cannot deny that our ranks are not sufficiently diverse.
A recent Bar Council analysis of Bar Mutual data for the year ending 2019 showed that the Bar is predominately male and that earnings are not equal across the sexes.[1] Year after year, the data shows that the Bar is not representative of our population.
Diversity at the bar really does matter. Counsel form the backbone of all parts of our justice system. We represent the most vulnerable in our society. All of our cases matter, some just to our clients, some have greater local or national importance. Some of us become judges, making decisions which can have consequences, extending far beyond the walls of the Court. We are the means by which the law is applied to society. It cannot therefore be right that our ranks are skewed because we only come only from a select (and self-selecting) background.
No group in society needs to be patronised. Many barristers who have taken non-traditional paths have succeeded and become leaders in their fields. However, there are subtle barriers. For instance, those with children or caring responsibilities have particular hurdles, the time available to them to have the important experience of a mini-pupillage is reduced. For those with physical disabilities, simply getting in the court building can be a battle.[2] For many students, not just those who have been homeless or in care, meeting a barrister or a silk can seem like trespassing into a separate and distinct world. For those who have to hold down three jobs to survive, having the means to pay for the train to a Chambers is not a priority. We want to help bridge that gap.
There are many incredible initiatives and organisations ready to reach out. We wanted to add something small to what is available, something which might help to encourage consideration of the Bar (or even the law more generally) as a potential career.
We have therefore launched the 9SJS Access Award.[3] People can enter the competition by answering the following two questions: 1. Is diversity important to the Bar? 2. Why should you be the recipient of the 9SJS Access Award. The list of opportunities for those who win the award is lengthy, but nothing is compulsory. We want our winners to pick what will be useful for them. They include: a mini pupillage, shadowing a Judge, an advocacy coaching session, a CV clinic, conversations with a senior clerk and a QC and mentorship for a year. The award also includes a Bursary of £250, which has been named in memory of our friend and colleague Simon Temple. For the activities that cannot be delivered remotely, reasonable travel expenses will be covered.
The purpose of this article is for us, its authors, on behalf of our Chambers, to encourage potential applicants for the award to explore their potential. We are all behind it and excited to see who will apply.
Applications do not need to be written. We will accept video or audio recordings. We have also published the marking criteria on our website.
We appreciate that in this current climate, the in-person opportunities may need to be postponed. And we are conscious that some candidates may be shielding. We will endeavour to deliver as much as we can virtually. Candidates are encouraged to contact us for any reasonable adjustments that they may need.
We would also love to hear from candidates. If they can think of any aspect of our scheme which can be improved to encourage greater access. Our goal is to make the Award bigger and better each year.
We acknowledge that access to the Bar is a bigger and more complex problem than one award scheme can fix. But we hope that this is a contribution. And as a Chambers, we will not stop here. We hope to push forward and create even more opportunities for all.
Head of Chambers at 9SJS, Christopher Kennedy QC says, "I am delighted to give this Award my full support and look forward to meeting the winners".
Please visit https://www.9sjs.com/access-award/ for more information.
Amy Smith is a barrister at 9 St John Street, specialising in employment law
---
[1] https://www.barcouncil.org.uk/resource/new-figures-show-shocking-gender-pay-gap-at-the-bar.html