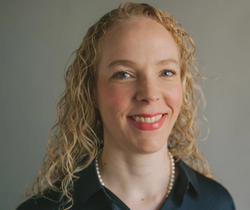 As the restrictions imposed on us by the pandemic begin to ease, naturally people's minds are beginning to turn to the future and what the next 'new normal' will bring. We have a real opportunity to make changes for the better, not only for ourselves and our practices but also for the planet.
The re-evaluation of the way that we work both from home and in chambers can very easily include some simple steps to reduce our environmental footprint.
Most of us have had to get used to working without paper during the pandemic and are now familiar with sending documents and receiving bundles electronically. As we contemplate a return to old ways of working if you are unable to give up paper for good there are many ways that we can make our use of paper more sustainable, for example:
Save paper costs by buying 100% recycled paper and reusing discarded paper for notes – recycle all double-sided 'scrap' and use single sided to make notepads.
Default all printer settings to print double-sided.
Send documents electronically as much as possible.
Use 'track changes' to review documents rather than printing.
Increased use of electronic devices comes with its own environmental challenges. You can't just throw away a computer – you need to get the data securely wiped and comply with various regulations when disposing of it. So why not donate it instead? Keep the hard drive (and the confidential data on it) and donate the rest to a charity. If upgrading a tablet ask your provider whether you can trade in the old one at the same time – often you will get a discount for the trade in, just remember to ensure any data has been erased.
Switching to a 'pure renewables' electricity tariff is likely to be the single biggest step you or your chambers can take to reduce its carbon footprint. These can be quite competitively priced, but there are many other ways that chambers can save costs and the planet by minimising energy usage, for example:
by ensuring that all equipment and lights are turned off (i.e. not left on standby) when not in use. Encourage staff to switch off monitors when away from their desks for more than 5–10 minutes and to shut computers down when they leave the office. (Turning off a single computer when not in use instead of on standby can save as much as £5 every year and turning one off that would have been on screen saver mode can save up to £45 a year).
Reduce energy bills by turning down the heating when it is not needed and always ensure that this is done before opening a window – check that heating is not timed to come on overnight or at weekends. Turning the heating down by one degree - can save around 8% of the energy bill a year; the Environment Agency recommends 19 degrees Celsius is comfortable for most staff in the winter and 23 degrees Celsius in the summer.
Ensure all light bulbs are energy efficient – LEDs are more efficient than halogen.
Ensure air conditioning vents or heating are not blocked by office furniture/boxes.
Travel to court or to chambers is something that has reduced significantly for most of us during the pandemic. As we begin to travel again there are steps that you and chambers can take to reduce the environmental impact, for example:
Provide interest-free season ticket loans to staff.
Use cycle couriers where possible.
Use LPG, hybrid and/or carbon neutral taxi companies and encourage use of public transport whenever possible by making this easier to book through a central system.
Make it easier for staff and members to cycle to chambers by ensuring good facilities are available for parking, changing and showering.
Our aim is for the entire Bar to be carbon neutral by 2030. To do this, we will need to persuade every set of chambers to cut their carbon emissions as much as possible and commit to offsetting the remainder.
There is a clear "moral" case for becoming carbon neutral. The overwhelming weight of scientific research indicates that carbon emissions into the atmosphere cause climate change, and that the status quo is leading to environmental catastrophe. Reducing our carbon emissions, so that we as a profession are carbon neutral, is clearly the right thing to do.
For more information about the Bar Council's Sustainability Network. This is a great time to join the network, as we will be working with current members to shape the programme for this year and in the longer term.
Zoe Saunders, barrister at St John's Chambers, Bristol