Sponsors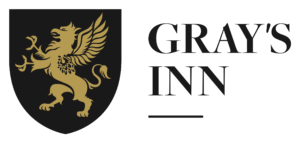 Employed Barrister of the Year, sponsored by The Honourable Society of Gray's Inn
Making our mark
Gray's Inn is one of the four Inns of Court which have the exclusive right to call men and women to the Bar of England and Wales. For more than six hundred years, Gray's has been home to a community of extraordinary individuals. Generations of Members have honed their craft here, standing up for truth and justice with fierce independence. Our Members' talent, dedication and bravery has shaped, and continues to shape, the evolution of the rule of law.

Investing in our people
Gray's Inn is its Members. The Inn exists to support, educate and develop both its aspiring and practising barrister Members in accordance with its historic traditions. With an active Membership of around five and a half thousand, including around three hundred student Members at any one time, we are run by our Members for our Members. Everything we do is inspired and implemented by our people and is designed to champion and nurture each individual's unique talents and interests.

Investing in your future
Gray's uses income generated from the commercial and residential lettings on our estate to pay for scholarships to support our Members on their journey to a career at the Bar, and to fund our other charitable activities: Education, the Chapel and the Library. We're justifiably proud of our heritage and we uphold our distinctive traditions, but we are always looking forward and embracing new challenges.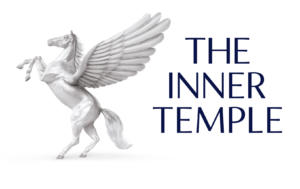 Outstanding Employed Barrister in an NGO, sponsored by The Honourable Society of the Inner Temple
The Inner Temple's global membership strengthens and promotes both the rule of law and the vibrancy of a diverse legal community. Led and shaped by the profession, for the profession, we are dedicated to attracting the best candidates and giving everyone, at every stage of their career, access to excellent education and training resources.
As increasing numbers of barristers enter employed practice, we have taken a leading role in supporting barristers who have moved, or are looking to move, away from traditional self-employed practice. The Inner Temple is committed to supporting members of the Inn at the Employed Bar, to celebrating their achievements, and to highlighting alternative career opportunities beyond the self-employed Bar. We are delighted to continue supporting the Bar Council's Employed Bar Awards, showcasing the considerable and varied achievements of employed barristers.

Outstanding Employed Barrister in the Armed Forces, sponsored by BAE Systems
At BAE Systems, we help our customers to stay a step ahead when protecting people and national security, critical infrastructure and vital information. We provide some of the world's most advanced, technology-led defence, aerospace and security solutions and employ a skilled workforce of 85,800 people in more than 40 countries.
From state of the art cyber threat detection to flight control systems that enable pilots to make better decisions, we never stop innovating to ensure that our customers maintain their advantage. This is a long-term commitment involving significant investments in skills. We also work closely with local partners to support economic development through the transfer of knowledge, skills and technology.