Christina Warner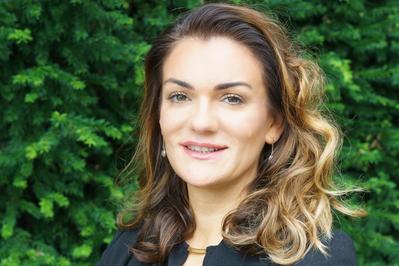 Tell us about your background and why you decided to become a barrister.
I come from a working-class, low-income, mixed heritage background. I went to a state school in South London and got my first job at 15, working at HMV. I worked at various branches until I got a job at a solicitors' office whilst at university, answering phones, photocopying and making tea. I remember being so proud that I got to say that I worked at a law firm and would tell anyone that would listen about how exciting my job was!
I completed an LLB at the University of Kent and went on to complete an LLM. I then returned to retail for a while to save money for law school.
I qualified as a solicitor in 2012 and cross qualified in 2014 when I was called to the Bar. I spent the first four years of my career mainly working for the CPS as a trial prosecutor. I currently work in private family law and specialise in matters concerning children and domestic abuse. I also have a growing practice in animal protection law alongside my family practice and do pro bono training for GALOP, a leading LGBTQ+ hate crime and domestic abuse charity.
I became a barrister because I've always enjoyed advocacy. I enjoy the aspects of ongoing study that go with specialising in a certain area of law.
Did you face any obstacles along your journey to becoming a barrister and how did you overcome them? Have any of them persisted since becoming a barrister?
I was diagnosed in 2021 with Stargardt disease (juvenile macular degeneration) which is a genetic condition that causes progressive sight loss and, in some cases, blindness. To say that it has affected every area of my life is an understatement. I felt an immense amount of shame and frustration at the possibility of having to be dependent on others for help. Due to the progressive nature of Stargardt's, inevitably a time will come when the level of assistance I need will increase.
I undertook a part-time study training contract so trained at a legal aid firm in Brixton whilst going to law school one day a week for two years. It was tough as it meant that when I wasn't working, I was studying.
What opportunities, support and encouragement did you receive along your journey to becoming a barrister?
After reaching out to a couple of barristers about my diagnosis, I sought advice from them about remaining in practice. I was overwhelmed and inspired by their stories and advice. Having others who could share their stories and provide me with practical advice was exactly what I needed. Although my family and friends had been extremely supportive when telling them of my diagnosis, it was essential for me to speak to barristers who I knew had faced similar struggles.
Finding support in community is essential. I found a lot of support with those I trained with and we're still friends today. Similarly, they worked and studied at the same time so understood how tough it was. The people you start off with, especially if you don't have 'connections' within the professional means building your own network and resources.
What is the most rewarding thing about being a barrister; has life at the Bar met your expectations?
Being a barrister with a disability means forming part of, and representing, an incredible community of people with visible and non-visible disabilities. Finding support in a community, sharing my concerns as well as obtaining practical advice from those who I knew would understand has been essential for me.
How do you use your experience of coming to the Bar from an under-represented background to support those seeking to do the same, and/or why is it important for barristers to contribute in this way?
I'm a mentor to pupils in my chambers and frequently contribute to campaigns and conferences on social mobility and disability. I've written numerous articles and blogs on the need to diversify the Bar and increase accessibility. It's important that unconventional routes to the Bar are discussed to remove the secrecy of what is often a closed profession to many.
How do you think the challenges around social mobility at the Bar which face aspiring barristers today could be addressed?
Much greater visibility and representation of those with disabilities regardless of whether its due to a genetic condition, accident or injury and whether it be a mobility (such as wheelchair users), sensory (those like myself with sight loss or those who are hard of hearing) or a neurological challenge (like epilepsy or autism).
Mentoring, marshalling and shadowing programmes are great to get to know practitioners whose work you admire as well as a better idea of what practice area interests you.
What advice would you give to someone from an under-represented background, seeking to succeed at the Bar?
I'd advise anyone from a non-traditional background looking to pursue a career in law to build a strong support network around them. It can be really tough having to work and study at the time. Having friends and family around you who'll cheer you on is essential! Those who remind you why you're putting in the hours when it seems for nothing will keep you motivated and focused.
Christina Warner is a barrister at Goldsmith Chambers