Mary Prior QC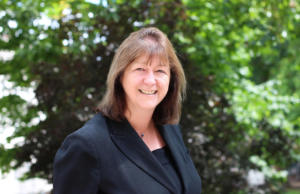 Tell us about your background and why you decided to become a barrister.
I am the proud daughter of a coal miner and a factory worker. My dad died of emphysemia at 57 and my mother died at 63. We grew up in Biddulph, Stoke-on-Trent. I went to the local comprehensive school. We lived in poverty after my father broke his back in the pit when I was six. Even with severe health problems my father managed to get other employment until he was too ill to work. I grew up on an NCB estate. There was love, humour and resilience. I chose to study law because I thought it was a good degree that would get me a job. People like me did not become lawyers.
After my degree I worked as a Magistrates Court's Clerk. They paid for me to obtain a professional qualification. I completed the BPTC because the LPC was full. Once there helped by the kind, patient judges and practitioners at Gray's Inn, I realised that I was capable. I managed to get sponsored pupillage with the CPS where I remained for six happy years.
In 1995 with three sons under three (now 5 sons) I went to the Bar. I applied everywhere and got one interview at Clock Chambers in Wolverhampton. They were kind enough to give me a chance. I now practice from 36Crime in London. I took Silk in 2017 and was made a Recorder in 2018.
Did you face any obstacles along your journey to becoming a barrister and how did you overcome them? Have any of them persisted since becoming a barrister?
Obstacles came from within me. I worried that my modest background made me unworthy of a place at the Bar. I was conscious that I lacked the social skills or the vocabulary of my peers. A minority of members of the Bar mocked my accent when I started and my inability to use big words. It was a male-dominated profession. It took me a while to find my place in the profession. Initially, I hid my insecurities and inadequacies with a false fierceness but as I progressed I discovered the amazing camaraderie and support of the Bar and the wonderful people who are part of it.
What opportunities, support and encouragement did you receive along your journey to becoming a barrister?
No-one ever suggested that I consider a career in law whilst I was at school. My Deputy Headmaster plainly saw something in me and gave me great encouragement to succeed. I was greatly supported by Gray's Inn during my studies. Many of the senior members of the Inn adjudicated in the mooting competitions and took the trouble to talk to me afterwards. This was the first time I felt that I could do it. My mother never forgot the kindness of those Benchers who took the trouble to come and chat to her when I was called and showed interest in her life. The Crown Prosecution Service gave me a chance to practise and I had a great manager there, John Revell, who believed in me.
What is the most rewarding thing about being a barrister; has life at the Bar met your expectations?
This profession is tremendous. There are few professions where you can use your intellect and pit your wits against the very brightest and best every working day; even fewer where as a woman the older you are the more revered you become. This profession is not shallow. It values and encourages all of its members. It matters not where you come from. What matters is whether you are any good at it or not.
How do you use your experience of coming to the Bar from a non-traditional background to support those seeking to do the same, and/or why is it important for barristers to contribute in this way?
To try to inspire others I help to run a competition for state school students in Leicestershire to take part in a criminal trial. We have had several students go on to a career in law. I go into schools to assist with preparation for career interviews and to speak to students on Speech Days. I mentor law students and young advocates. I co-chair Women in Criminal Law - Midlands. I lecture. I speak to students at mentoring and social events. I have worked with academics researching questioning techniques for vulnerable witnesses and I run the RASSO training for the Midland Circuit.
What are the challenges facing today's aspiring barristers, and how could they be addressed?
It has never been harder for aspiring barristers to succeed. There are far more applicants than pupillages. It may feel harder still for those from disadvantaged backgrounds to shine but it is not. Chambers and the Inns of Court have all introduced positive policies to encourage and enable progression. The Bar Council has Social Mobility Advocates, an equality and diversity helpline, and the Inns have scholarships to assist with financial support. My personal view is that any BPTC course should include a first six months pupillage for those reaching a certain grade so that those who are capable of practising in this profession are given the chance. It would require the co-operation of chambers, and other organisations which employ counsel. It is the best profession in the world.
What advice would you give to someone from a non-traditional background, seeking to succeed at the Bar?
Your background is not a barrier to success. Be proud of who you are and what you have achieved. Things that seem ordinary to you may be extra-ordinary to an interviewer. Monotonous part-time work, caring for relatives, overcoming adversity are all positive things. Do not fear rejection. Rejection is part of life. Above all, do not let your assumptions that others have more to offer burden you in applications or interviews. Success in this profession depends on hard work, preparation and ability. If you want something spend the time on it to make it the best that you can. Give it your all and you will reap the rewards. I had nothing to offer this profession but myself and that was all that it required of me.