Parental support
The Bar Council is committed to improving rates of retention for barrister parents, and aims to provide useful sources of information and assistance to enable parents to manage their parental leave and childcare responsibilities whilst maintaining a practice at the self-employed or employed Bar.
We have put together an information pack which includes advice, tips and checklists for all new parents at the Bar.
Nursery provision
The Bar Council has special arrangements for barristers with the Smithfield Nursery and Tiny Tree Day Nursery. Both offer barristers special rates and more flexible opening hours to accommodate barrister parents' schedules.
More resources
The Maternity and Parental Leave Guidance explains what a model Maternity and Parental Leave Policy (MPLP) should look like, the key issues it should cover, the rationale for positively engaging with Maternity and Parental Leave / Shared Parental Leave and outlines strategies to avoid misuse.
The Bar Council have put together the Family career breaks – advice pack which includes advice, tips and checklists for all those taking a career break from the Bar. The Bar Council is keen to share the latest in good practice to support you in either temporarily closing down your practice, or restarting your practice before or after a career break to have a family.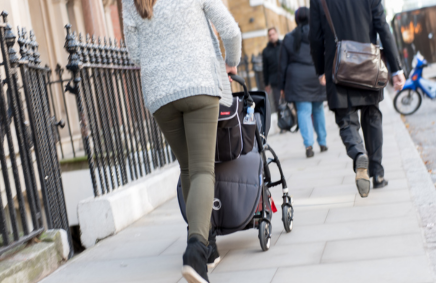 Supports barristers who are either contemplating a career break, are currently on parental leave, or are returning to practice.
If you have any queries regarding our support, email [email protected].