When
17 - 20 November 2021, 17:00 - 18:00
Where
Online and in-person at the Grand Connaught Rooms, London
Topics
Practice management, Business development, Equality and diversity, Coronavirus, Law reform, International, Wellbeing
Annual Bar and Young Bar Conference 2021:
Recovery, growth and transformation
The 2021 annual conference took place across four days of online and in-person sessions, examining what is needed to overcome the challenges that restricts the delivery of justice, which has been exacerbated by the pandemic over the previous two years.
We looked at the transformations that were needed or expected to take place throughout the justice system and within the profession, including the role of technology, access to the Bar, working practices and barristers' individual and collective business development and management.

View the full programme, read the speaker and panellist profiles and view the full list of sponsors below.

The programme: sessions and speakers
Online
Wednesday 17 November
17:15-17:30
Welcome from the Chair of the Bar
Derek Sweeting QC, Chair of the Bar of England and Wales

17:30-17:50
The vision for justice in 2022
The Lord Chief Justice of England and Wales, Lord Burnett of Maldon, offers an overview of his priorities for 2022.

17:50-19:00
The State of the Rule of Law
With the government risking a breach of international law through its Human Rights Act Review and the UK yet to find its feet following its departure from the EU during the midst of a global pandemic, our expert panel explores the current state of the rule of law at home and abroad and looks to its future (or lack thereof).
Chair
Derek Sweeting QC, Chair of the Bar of England and Wales
Speakers
The Rt Hon Baroness Hale of Richmond DBE
Baroness Helena Kennedy of the Shaws QC
Professor Philippe Sands QC, Matrix Chambers
Sophie in 't Veld, MEP, European Parliament
Thursday 18 November
16:45-17:15
LexisNexis on Legal Aid deserts in the UK
LexisNexis share an exclusive preview of their upcoming research on geographic locations in the UK that show the strongest demand for legal aid support, while at the same time receiving the least access – locations that are effectively 'Legal Aid deserts'. The speakers will share insights exclusively with the Bar ahead of the launch of the full report later this year, and explore what can be done to better support these areas of the UK.
Speakers

Dylan Brown, Content Lead, LexisNexis
Shárin Diegan, barrister specialising in Family Law at Goldsmith Chambers
Sarah Hallowell, Head of Bar Marketing, LexisNexis

17:30-19:00
Leading witnesses and being led in court: Advocacy for the Young Bar
Opening remarks by Rt Hon Suella Braverman QC MP, Attorney General
Join our expert Silks as they discuss the art of advocacy and provide guidance on how to improve your witness handling and appellate advocacy, and gain insight into being an effective advocate on remote court platforms and an effective junior in trials. 
Chair
Joanne Kane, Chair of the Bar Council's Young Barristers' Committee
Speakers
Lorraine Cavanagh QC, St John's Buildings
John Kelsey Fry QC, Cloth Fair Chambers
Daniel Oudkerk QC, Essex Court Chambers
Friday 19 November
12:30-13:00
From Cash to Crypto - A Whistle-stop tour of investing
An informative presentation on how best to structure one's financial affairs, reduce investment risk, drive outperformance, save cost and make the most of current tax legislation. Whether you are looking to manage your own money or review the way your savings and investments are currently being managed by others, this concise introduction from one of the leading providers of financial advice and wealth management services to the Bar, will prove invaluable insight. All attendees at this session will be entered into a prize draw for a luxury Fortnum and Mason's hamper.
Speaker
Julian C E Morgan, Managing Director, Fleet Street Wealth

16:30-17:30
The hybrid workweek and its future in chambers
The tried and tested model for chambers is swiftly becoming a thing of the past, but is hybrid working a help or a hinderance to the operation of barristers' businesses? Our Hybrid Workweek panel explores changes both in and outside of the profession, and the expected and potential impact on costs, workflow and people. Particular focus will be on the role of chambers' premises and impact on the bottom line.
Chair
Carolyn Entwistle, Director of Services, Bar Council
Speakers
Scott Baldwin, Chief Executive, St Mary's FLC
Lucy Barbet, Joint Senior Clerk, 11KBW; Chair of the Institute of Barristers' Clerks
Joanna Chatterton, Partner and Head of Employment Law, Fox Williams
Rachel Holmes, Chief Executive, Matrix Chambers, Legal Practice Management Association Co-Chair
17:45-18:45
Future Bar: Access and sustainability
Our panel examine the current routes to the Bar, discuss how alternative models might improve access, diversity and inclusion, and assess whether education and training is fit for the future of the Bar and those it serves.
Chair
Nicholas Vineall QC, 4 Pump Court, Chair of the Bar Council's Education and Training Committee and Vice-Chair Elect of the Bar

Speakers
Lucy Garrett QC, Keating Chambers
Ishan Kolhatkar, General Manager, Inspera Assessment and Member of Bridging the Bar
Susanna McGibbon, Treasury Solicitor, Government Legal Department
Professor Rebecca Williams, University of Oxford

The Grand Connaught Rooms, London, and live streamed online
Saturday 20 November
09:00-09:45
Registration, coffee and exhibition

09:45-10:30
Welcome from the Chairs of the Bar and Bar Council's Young Barristers' Committee
Derek Sweeting QC, Chair of the Bar of England and Wales
Joanne Kane, Chair of the Bar Council's Young Barristers' Committee

This session will be followed by the announcement of this year's Pro Bono Award winners for the Young Pro Bono Barrister of the Year and the Lifetime Achievement in Pro Bono, the Sydney Elland Goldsmith award.


10:30-11:30
The picture of justice for the next five years
Will the justice system ever recover from continuous cuts and the impacts of the coronavirus pandemic on the operation of our courts? Our panel discuss how a modernised system will improve in line with the changing needs of its users, explore whether the legal aid reviews will successfully address the negative legacies of Covid-19, and share their views on the potential opportunities for reform in a hybrid world.
Chair
Clive Coleman, former barrister and former BBC Legal Correspondent
Speakers
HHJ Sally Cahill QC, President, The Council of Her Majesty's Circuit Judges
Penelope Gibbs, Founder, Transform Justice
The Rt Hon Sir Geoffrey Vos, Master of the Rolls

11:30-11:50
Coffee break and exhibition

11:50-12:50
Improving diversity through fairer distribution of work
Our panel explores how data can be used to identify disparities and target interventions that increase fairness and ensure all barristers are supported to build a thriving practice. The speakers will explore how analysis of data on work distribution and incomes across the Bar; for specific practice areas; and within chambers, can support improved understanding of barristers' careers and where changes in client briefing practices, practice management or individual support would have a positive impact. They will also explore how the legal profession can work collectively to improve work distribution which would have a significant impact on who is able to succeed at the Bar.
Chair
The Rt Hon David Lammy, Shadow Justice Secretary
Speakers
Barbara Mills QC, 4 Paper Buildings, the Bar Council's Race Working Group Co-Chair
HHJ Emma Nott, Reading Crown Court
Chinwe Odimba-Chapman, Global Partner for Talent, Clifford Chance
Grace Ononiwu, Director of Legal Services, Crown Prosecution Service
12:50-13:50
Lunch and exhibition

13:50-14:35
Choose your session:
Masterclass: #LegalTwitter: Navigating social media at the Bar
Join some of twitter's most popular barristers as they share the dos and don'ts of using social media, including their thoughts on the role social media can play in increasing public awareness of the justice system and building a professional brand.

Chair
Keith Hardie, Partner, MD Communications

Speakers
Joanne Kane, Chair of the Bar Council's Young Barristers' Committee
The Secret Barrister
Sean Jones QC, 11KBW
Masterclass: Money talks - managing your income and financial security
During our Money Talks Masterclass, attendees will be offered practical tips on managing their income and maximising their financial security. We will explore options for financial support and how the Bar can keep afloat when income sinks.

Speakers
Jonathan Lawrence BA FCCA, Place Campbell
14:40-15:30
Making headlines: The role of journalism in shaping the justice system
During 'Making Headlines' prominent members of the press and media will explore the ongoing transformation of legal reporting and its role in society, and discuss how the Bar could improve wider public perceptions of both the profession and justice system.
Chair
Steven Rudaini, Director of External Relations & Communication, the Bar Council
Speakers
Jonathan Ames, Legal Editor, The Times
Lizzie Dearden, Home Affairs & Security Correspondent, The Independent
Jess Glass, High Court Reporter, PA Media
Tristan Kirk, Courts Correspondent, Evening Standard
15:30-15:50
Coffee break and exhibition

15:50-16:45
Choose your session:
Managing your mental wellbeing: a case of vicarious trauma
Professor Jo Delahunty QC and barrister and co-author of 'Vicarious Trauma in the Legal Profession', Rachel Francis, will discuss the impacts of traumatic casework on barristers, the tools that individuals and chambers can use to offer support, and how the profession can work collectively to bring about change in this area.
Speakers
Professor Jo Delahunty QC, 4PB
Rachel Francis, One Pump Court
Opportunities and threats: the international legal market in 2022
Join our panellists as they discuss the trends in legal services across the globe and the expected opportunities in 2022. Our panel will explore the issues that are impacting and influencing overseas business development for the Bar, including competition with alternative international legal centres.

Chair
Harry Matovu QC, Brick Court Chambers
Speakers
Guy Beringer CBE, QC, Chairman, The Legal Education Foundation
John McKendrick QC, Outer Temple
Marion Smith QC, 39 Essex Chambers, Vice Chair, Bar Council's International Committee
16:50-17:40
The future impacts of technological innovation on the justice system
Speakers
Clare Barclay, UK CEO, Microsoft
Glen Robinson, National Technology Officer, Microsoft
17:40-17:45
Closing remarks
Derek Sweeting QC, Chair of the Bar of England and Wales

17:45-19:30
Networking reception
Online event sponsors
Fleet Street Wealth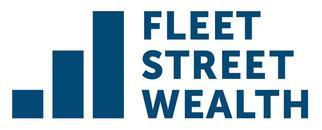 One of the main providers of financial services to barristers, Fleet Street Wealth is an independent Chartered firm offering advice ranging from wealth management, retirement planning and cash flow forecasting to tax planning, mortgages and protection.
Visit the Fleet Street Wealth to find out more and arrange a free initial consultation
LexisNexis


Make your strongest case with LexisNexis. LexisNexis continue to find ways to help members of the Bar to work more productively, prepare arguments with confidence and get the best results for their clients with their pioneering and trusted online libraries and guidance and training via their webinars programme.
Log into MyBar to find out more about the LexisNexis offer
Drinks reception sponsor
Mitigo

Worried about how to protect your chambers from ransomware attacks and email account takeover?
The solution is Mitigo. Their support has been designed for chambers to safeguard against cyber attacks. After assessing your risks, Mitigo will take care of the three areas needed to keep your chambers safe:
Technology – includes detailed technology assessments, penetration testing, and vulnerability scanning
People – includes e-learning, testing, and simulated phishing
Governance – includes policies, customised handbook, and risk management framework.
Mitigo also provides a rapid response, containment, and investigation service, and can assist with reporting obligations to regulators and clients.
Visit the Mitigo website to find out more and book a free 1-hour consultation
Event bag sponsor
Vector Professions Finance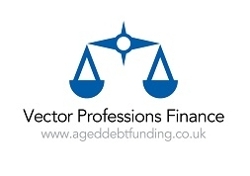 Vector Professions Finance is a well established company providing aged debt funding to the Bar.
Visit the Vector Professions Finance website to find out more
Badge sponsor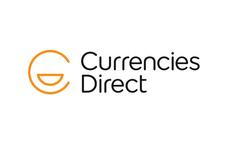 Currencies Direct offer market-leading FX and international payment solutions to individuals and businesses. They help their clients to get more for their money when sending funds overseas, simply by offering free transfers and more competitive exchange rates than the banks. They were also recently voted MoneyAge's Transfer Provider of the Year and are rated 'Excellent' for customer service on Trustpilot.


Exhibitors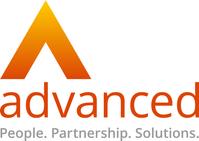 Advanced has over 30 years' experience in technical systems development. Over 2,000 barristers use MLC to manage their practice on-the-go, with online access to documents in the Cloud, safe in the knowledge that GDPR compliance is fully catered for. MLC offers a true commercial advantage with management tools that maximise efficiency by streamlining processes and monitoring real-time progress. Our cutting-edge technology was developed to meet the changing requirements of modern chambers. By utilising mobile tools that reduce reliance on physical premises, barristers, clerks, solicitor firms and additional third parties can work together seamlessly.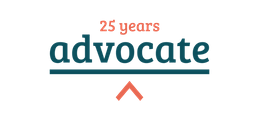 Advocate is the Bar's national charity that makes it possible for barristers to balance a dedicated practice with making a significant contribution to the community. We exist because committed barristers across England and Wales care about access to justice for everyone. We match members of the public who need free legal help with barristers who are willing to donate their time and expertise in deserving cases for those who are unable to obtain legal aid and cannot afford to pay. We provide assistance in all areas of law, and at all levels, from tribunals right through to the Supreme Court.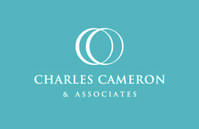 Charles Cameron & Associates is an independent mortgage brokerage with expertise in the employee benefit sector. We work with the HR & Benefits teams of over 220 corporations, including over 40 law firms, in order to deliver quality mortgage advice and financial education services to support employee well-being, and are delighted to extend this service to members of the Bar, as well as all chambers staff in the UK. All of our services are completely free of charge. We understand Barrister's remuneration and can advise on residential and buy-to-let mortgages and remortgages, as well as bridging finance, commercial, second charge mortgages and secured lending.

As the largest independent office services provider in the UK, for Complete, sustainability is at the heart of what we do. As well as reducing costs for our clients, we are also driven to reduce our customers' and our own negative impacts on the environment. By consolidating supply and delivering via zero emissions electric vehicles we are setting the standard on how products and services can be low carbon as well as low cost. In order to achieve this, we need to work collaboratively with both our customers and supply partners across all aspects of procurement.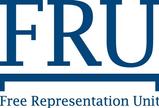 The Free Representation Unit is a pro bono charity. We represent our clients in employment, social security, and criminal injuries compensation tribunals. Our advocates are all volunteers, most of who are aspiring lawyers at the start of their career. We train our volunteers and support them as they prepare for the hearing and negotiate with respondents in employment cases. We are also grateful to barristers in practice who help us with advice and representation in complex and appellate cases.
FRU receives fantastic support from the Bar Council, the Inns, ICBET, specialist Bar associations and many chambers and individual barristers.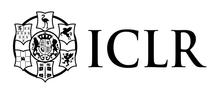 The Incorporated Council of Law Reporting for England and Wales has been the leading authority on case law since its inception in 1865. Founded by the four Inns to provide succinct, timely and accurate Law Reports, ICLR has continued this tradition for 155 years. Ten years ago ICLR launched ICLR Online – now in its fourth iteration it offers a simple and easy to navigate interface providing access to over a quarter of a million documents, and with the introduction of Case Genie, an AI powered analysis tool, ICLR is at the forefront of legal case research.

Make your strongest case with LexisNexis. LexisNexis continue to find ways to help members of the Bar to work more productively, prepare arguments with confidence and get the best results for their clients with their pioneering and trusted online libraries and guidance and training via their webinars programme.
Visit the Lexisnexis website: www.lexisnexis.co.uk/the-bar
Place Campbell Chartered Accountants relationship with The Bar goes back almost 70 years and we now act for over 2500 barristers and 70 sets of chambers. This experience means that we are considered by many to be the UK's Bar specialists and we are proud to be The Bar Council's accountancy business partner. Our ethos is to make dealing with your financial affairs as straightforward as possible so that you can concentrate on your practice.
View the speakers' and panellists' photos and profiles (surnames A-K)
View the speakers' and panellists' photos and profiles (surnames L-M)
Paperless training packs
To minimise environmental impact and the amount of paper you have to carry with you, Bar Council training packs are paperless. As a delegate you will receive the materials you need for the training by email in advance, which you can access on your laptop or tablet or print in advace if required.
Throughout the training, there will be references to various Bar Council guidance or external documents which are included as a hyperlink within the attendee workbook.