When
17 - 20 November 2021, 17:00 - 18:00
Where
Online and in-person at the Grand Connaught Rooms, London
Topics
Practice management, Business development, Equality and diversity, Coronavirus, Law reform, International, Wellbeing
Annual Bar and Young Bar Conference 2021:
Recovery, growth and transformation
This year's annual conference will take place across four days of online and in-person sessions examining what is needed to overcome the challenges restricting the delivery of justice, which has been exacerbated by the pandemic over the last two years.
We will look at the transformations that are needed or expected to take place throughout the justice system and within the profession, including the role of technology, access to the Bar, working practices and barristers' individual and collective business development and management.
Join us and colleagues from across the Bar this November at the Annual Bar and Young Bar Conference 2021.


View the full programme and ticket options below.

Why attend?
With three days of early evening online sessions followed by a full day of in-person attendance at the Grand Connaught Rooms in London, this year's programme has been designed to be as flexible as possible to be inclusive of all at the Bar regardless of location, nature of work, income level or preference for participating in-person or virtually.
Book your place at the conference and take the opportunity to attened over 12 hours of expert speaker sessions, professional development and networking opportunities. Discounts are available for students, pupils, barristers in income bands 1-2 and Bar Representation Fee subscribers.

The programme: sessions and speakers
Online
Wednesday 17 November
17:15-17:30
Welcome from the Chair of the Bar
Derek Sweeting QC, Chair of the Bar of England and Wales

17:30-17:50
The vision for justice in 2022
The Lord Chief Justice of England and Wales, Lord Burnett of Maldon, offers an overview of his priorities for 2022.

17:50-19:00
The State of the Rule of Law
With the government risking a breach of international law through its Human Rights Act Review and the UK yet to find its feet following its departure from the EU during the midst of a global pandemic, our expert panel explores the current state of the rule of law at home and abroad and looks to its future (or lack thereof).
Chair
Derek Sweeting QC, Chair of the Bar of England and Wales
Speakers
The Rt Hon Baroness Hale of Richmond DBE
Baroness Helena Kennedy of the Shaws QC
Karim A. A. Khan QC, Proseutor, International Criminal Court
Sophie in 't Veld, MEP, European Parliament
Thursday 18 November
17:30-19:00
Leading witnesses and being led in court: Advocacy for the Young Bar
Join our expert Silks as they discuss the art of advocacy and provide guidance on how to improve your witness handling and appellate advocacy, and gain insight into being an effective advocate on remote court platforms and an effective junior in trials. 
Chair
Joanne Kane, Chair of the Bar Council's Young Barristers' Committee
Speakers
Lorraine Cavanagh QC, St John's Buildings
John Kelsey Fry QC, Cloth Fair Chambers
Daniel Oudkerk QC, Essex Court Chambers
Friday 19 November
12:30-13:00
From Cash to Crypto - A Whistle-stop tour of investing
Speaker
Julian C E Morgan, Managing Director, Fleet Street Wealth
16:30-17:30
The hybrid workweek and its future in chambers
The tried and tested model for chambers is swiftly becoming a thing of the past, but is hybrid working a help or a hinderance to the operation of barristers' businesses? Our Hybrid Workweek panel explores changes both in and outside of the profession, and the expected and potential impact on costs, workflow and people. Particular focus will be on the role of chambers' premises and impact on the bottom line.
Chair
Carolyn Entwistle, Director of Services, Bar Council
Speakers
Scott Baldwin, Chief Executive, St Mary's FLC
Lucy Barbet, Joint Senior Clerk, 11KBW; Chair of the Institute of Barristers' Clerks
Joanna Chatterton, Partner and Head of Employment Law, Fox Williams
Rachel Holmes, Chief Executive, Matrix Chambers, Legal Practice Management Association Co-Chair
17:45-18:45
Future Bar: Access and sustainability
Our panel examine the current routes to the Bar, discuss how alternative models might improve access, diversity and inclusion, and assess whether education and training is fit for the future of the Bar and those it serves.
Chair
Nicholas Vineall QC, 4 Pump Court, Chair of the Bar Council's Education and Training Committee and Vice-Chair Elect of the Bar

Speakers
Lucy Garrett QC, Keating Chambers
Ishan Kolhatkar, General Manager, Inspera Assessment and Member of Bridging the Bar
Susanna McGibbon, Treasury Solicitor, Government Legal Department
Professor Rebecca Williams, University of Oxford

The Grand Connaught Rooms, London, and live streamed online
Saturday 20 November
09:00-09:45
Registration, coffee and exhibition

09:45-10:30
Welcome from the Chairs of the Bar and Bar Council's Young Barristers' Committee
Derek Sweeting QC, Chair of the Bar of England and Wales
Joanne Kane, Chair of the Bar Council's Young Barristers' Committee

This session will be followed by the announcement of this year's Pro Bono Award winners for the Young Pro Bono Barrister of the Year and the Lifetime Achievement in Pro Bono, the Sydney Elland Goldsmith award.

10:30-10:45
Address from the Lord Chancellor
Rt Hon Robert Buckland QC, Lord Chancellor and Secretary of State for Justice


10:45-11:30
The picture of justice for the next five years
Will the justice system ever recover from continuous cuts and the impacts of the coronavirus pandemic on the operation of our courts? Our panel discuss how a modernised system will improve in line with the changing needs of its users, explore whether the legal aid reviews will successfully address the negative legacies of Covid-19, and share their views on the potential opportunities for reform in a hybrid world.
Chair
Clive Coleman, former barrister and former BBC Legal Correspondent
Speakers
HHJ Sally Cahill QC, President, The Council of Her Majesty's Circuit Judges
Penelope Gibbs, Founder, Transform Justice
The Rt Hon Sir Geoffrey Vos, Master of the Rolls

11:30-11:50
Coffee break

11:50-12:50
Improving diversity through fairer distribution of work
Our panel explores how data can be used to identify disparities and target interventions that increase fairness and ensure all barristers are supported to build a thriving practice. The speakers will explore how analysis of data on work distribution and incomes across the Bar; for specific practice areas; and within chambers, can support improved understanding of barristers' careers and where changes in client briefing practices, practice management or individual support would have a positive impact. They will also explore how the legal profession can work collectively to improve work distribution which would have a significant impact on who is able to succeed at the Bar.
Chair
The Rt Hon David Lammy, Shadow Justice Secretary
Speakers
Barbara Mills QC, 4 Paper Buildings, the Bar Council's Race Working Group Co-Chair
HHJ Emma Nott, Reading Crown Court
Chinwe Odimba-Chapman, Global Partner for Talent, Clifford Chance
Grace Ononiwu, Director of Legal Services, Crown Prosecution Service
12:50-13:50
Lunch break

13:50-14:35
Choose your session:
Masterclass: Building your professional brand through social media
During our social media masterclass our expert panel, including the Secret Barrister, explore the advantages and disadvantages of barristers expressing themselves on platforms such as Twitter and LinkedIn, and how they can be used to successfully develop a professional profile and a maximise networking opportunities.
Masterclass: Money talks - managing your income and financial security
During our Money Talks Masterclass, attendees will be offered practical tips on managing their income and maximising their financial security. Our presenter(s) will explore options for financial support, including by chambers, and advise the Bar on how to keep afloat when income sinks.
14:40-15:30
Making headlines: The role of journalism in shaping the justice system
During 'Making Headlines' prominent members of the press and media will explore the ongoing transformation of legal reporting and its role in society, and discuss how the Bar could improve wider public perceptions of both the profession and justice system.
Chair
Steven Rudaini, Director of External Relations & Communication, the Bar Council
Speakers
Jonathan Ames, Legal Editor, The Times
Lizzie Dearden, Home Affairs & Security Correspondent, The Independent
Sian Harrison, Law Service Editor, PA Media
Tristan Kirk, Courts Correspondent, Evening Standard
15:30-15:50
Coffee and exhibition break

15:50-16:45
Choose your session:
Managing your mental wellbeing: a case of vicarious trauma
Professor Jo Delahunty QC and barrister and co-author of 'Vicarious Trauma in the Legal Profession', Rachel Francis, will discuss the impacts of traumatic casework on barristers, the tools that individuals and chambers can use to offer support, and how the profession can work collectively to bring about change in this area.
Speakers
Professor Jo Delahunty QC, 4PB
Rachel Francis, One Pump Court
Opportunities and threats: the international legal market in 2022
Join our panellists as they discuss the trends in legal services across the globe and the expected opportunities in 2022. Our panel will explore the issues that are impacting and influencing overseas business development for the Bar, including competition with alternative international legal centres.

Chair
Harry Matovu QC, Brick Court Chambers
Speakers
Guy Beringer CBE, QC, Chairman, The Legal Education Foundation
Marion Smith QC, 29 Essex Chambers, Vice Chair, Bar Council's International Committee
16:50-17:40
The future impacts of technological innovation on the justice system
Speaker
Clare Barclay, UK CEO, Microsoft

17:40-17:45
Closing remarks
Derek Sweeting QC, Chair of the Bar of England and Wales

17:45-19:30
Networking reception

Prices
Discounts are available for students, pupils, barristers in income bands 1-2 and Bar Representation Fee (BRF) subscribers.
| | | |
| --- | --- | --- |
| | In person and online attendance | Live stream and online attendance |
| Full price | £270 | £230 |
| BRF discount | £216 | £184 |
| Pupils, Students, bands 1 and 2 | £70 | £60 |
| Pupils, Students, bands 1 and 2 with BRF discount | £60 | £51 |


Find out more about the Bar Representation Fee and subscribe to be eligible for the BRF discount.
Prices do not include VAT, which will be added when you choose your ticket.
A bulk booking discount of a further 10% is available to Chambers and organisations booking 10 or more full conference tickets. Email our training and events team to book with a bulk discount.

Book your place
Online event sponsors

Fleet Street Wealth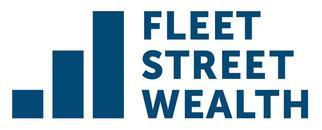 One of the main providers of financial services to barristers, Fleet Street Wealth is an independent Chartered firm offering advice ranging from wealth management, retirement planning and cash flow forecasting to tax planning, mortgages and protection.
Visit the Fleet Street Wealth to find out more and arrange a free initial consultation
LexisNexis


Make your strongest case with LexisNexis. LexisNexis continue to find ways to help members of the Bar to work more productively, prepare arguments with confidence and get the best results for their clients with their pioneering and trusted online libraries and guidance and training via their webinars programme.
Log into MyBar to find out more about the LexisNexis offer
Event bag sponsors
Vector Professions Finance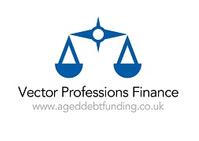 Vector Professions Finance is a well established company providing aged debt funding to the Bar.
Visit the Vector Professions Finance website to find out more


Exhibitors
Place Campbell


Already representing around 2,500 barristers and over 70 chambers, Place Campbell is the largest barrister-specialist firm of Chartered Accountants in the UK.
Log into MyBar to find out more about the Place Campbell offer
Complete Business Solutions



Over the past 20 years Complete Business Solutions have developed a range of business services that enable chambers to consolidate their supply chain and drastically reduce the number of suppliers they deal with.
Log into MyBar to find out more about the Complete Business Solutions offer
Paperless training packs
To minimise environmental impact and the amount of paper you have to carry with you, Bar Council training packs are paperless. As a delegate you will receive the materials you need for the training by email in advance, which you can access on your laptop or tablet or print in advace if required.
Throughout the training, there will be references to various Bar Council guidance or external documents which are included as a hyperlink within the attendee workbook.