When
30 November 2021, 18:00 - 19:30

The 2021 Law Reform Lecture tackled the subject of environmental law, the Climate Change Act and other related developments in UK legislation.
The programme
Short introduction from Iain MacDonald (Chair of Bar Council's Law Reform Committee)
Announcement of the winners of the Law Reform Essay Competition
The 19th Annual Law Reform Lecture
Q&A

The speakers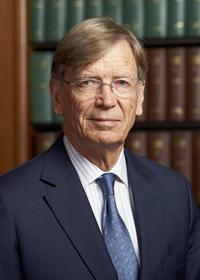 The Rt. Hon. Lord Carnwath of Notting Hill
Lord Carnwath was until his retirement in March 2020 a member of the UK Supreme Court.

Read Lord Carnwath's lecture speech
Read more about Lord Carnwath
He read classics and law at Trinity College, Cambridge. He was called to the Bar at Middle Temple in 1968. He practised principally in planning, local government, and administrative law. He acted as junior counsel to the Inland Revenue (Common Law) from 1980 to 1985. He became a Queen's Counsel in 1985, and was Attorney General to the Prince of Wales from 1988 to 1994 (for which service he was awarded Companionship of the Victorian Order).
He was appointed as a High Court Judge in October 1994 and sat in both the Chancery Division, and the Administrative Court. He served as chairman of the Law Commission from 1999 to July 2002. He was promoted to the Court of Appeal in January 2002. From 2004 he provided judicial leadership for the reform of the tribunal system following the Leggatt report "Tribunals for Users", and was appointed as the first statutory Senior President of Tribunals in November 2007. He continued in that role until April 2012 when he became a member of the Supreme Court.
Throughout his career he has taken a special interest in environmental issues. He been honorary President of the UK Environmental Law Association, and of the Planning and Environmental Bar Association. Since 2004 he has worked as an adviser to the United Nations Environment Programme (UNEP) on judicial training, and is a member of their International Advisory Council on Environmental Justice. In 2004 he was a founder-member and first Secretary General of the EU Forum of Judges for the Environment ("EUFJE). In 2015, in conjunction with the Foreign Office and King's College, London, he co-hosted a conference on Climate Change and the Law. He is now a Visiting Professor in Practice of the Grantham Institute on Climate Change and the Environment (at the LSE).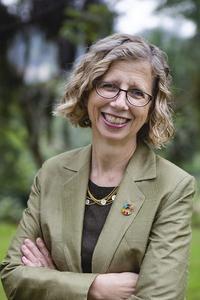 Inger Andersen
Inger Andersen is Under-Secretary-General of the United Nations and Executive Director of the United Nations Environment Programme.

Read Inger Andersen's lecture speech
Read more about Inger Andersen
Between 2015 and 2019, Ms. Andersen was the Director-General of the International Union for Conservation of Nature (IUCN).
Ms. Andersen has more than 30 years of experience in international development economics, environmental sustainability, strategy and operations. She has led work on a range of issues including agriculture, environmental management, biodiversity conservation, climate change, infrastructure, energy, transport, and water resources management and hydro-diplomacy.
Between 1999 and 2014, Ms. Andersen held several leadership positions at the World Bank including Vice President of the Middle East and North Africa; Vice President for Sustainable Development and Head of the CGIAR Fund Council.
Prior to her 15 years at the World Bank, Ms. Andersen worked 12 years at the United Nations, first on drought and desertification, beginning with the UN Sudano-Sahelian Office. In 1992, she was appointed UNDP's Water and Environment Coordinator for the Arab Region.
Ms. Andersen holds a Bachelors from the London Metropolitan University North and a Masters in Development Economics from the School of Oriental and African Studies, University of London.
Find out more about previous Law Reform Lectures
Please ensure you read our terms and conditions and privacy statement before booking.
All Bar Council online events are held on the Zoom videoconferencing platform. Please ensure you read our Zoom statement before booking.