Training and events team
Led by the Director of Services, the Bar Council Training and Events team is responsible for the delivery of an ever-growing portfolio.
The team works closely with chambers throughout England and Wales to deliver highly personalised in-house training to members of the profession and their employees. We're working hard to ensure that the Bar Council isn't seen as 'London-centric' and, to that end, the team has recently introduced online training, live-streaming and the cost-effective Annual Chambers Management Package to the training portfolio.
In order to deliver training and events which are relevant to our members and key stakeholders, we work collaboratively with the Bar Council Policy Team and lead the organisation in the production of the its two flagship events: the Pupillage Fair and the Annual Bar and Young Bar Conference.
Key contacts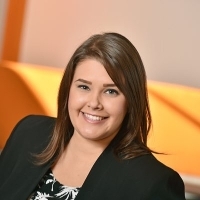 Carolyn Entwistle, Director of Services
Carolyn joined the Bar Council in March 2019 and leads the Services and Training and Events teams.
Following her graduation from Chelsea College of Art and Design in 2010, and prior to joining the Bar Council, Carolyn spent nine years working with barristers; originally as an administrator at Garden Court Chambers and, more recently, as a member of Landmark Chambers' Senior Management Team. Whilst working, Carolyn also studied part-time for a Graduate Diploma in Law and on the Bar Professional Training Course.