Chambers Social Responsibility (CSR)
Corporate social responsibility (CSR) is an approach to business that promotes ethical practices and socially responsible behaviour, and contributes to sustainable development. At the Bar, we use the term 'Chambers Social Responsibility'.
CSR, in our profession, includes topics such as:
pro bono work;
wellbeing initiatives;
social justice;
promotion of human rights; and
environmental responsibility.
The Bar Council has started a CSR network with the purpose and remit:
to exchange information and advice;
to broker partnerships on activity that requires scale to generate impact;
to help the Bar Council devise appropriate Bar based CSR programmes/ideas;
to recognise and share good practice in chambers; and
to sponsor a Bar Council award for Bar based CSR Scheme of the Year.
The Network will meet twice a year. The first meeting of the Network (focussing on environmental initiatives and calculating your carbon footprint) was held on 22nd January in Middle Temple. A summary of the event, including guidance on ideas for chambers based environmental initiatives is now being developed.
If you would like to be part of the Network, please email KDomanska@barcouncil.org.uk.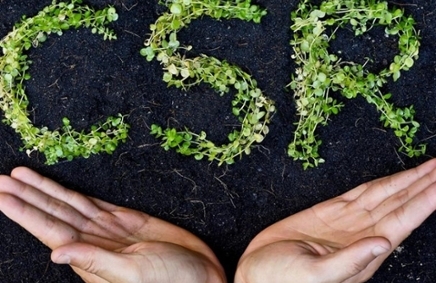 See the purpose of social responsibility and how it applies to chambers.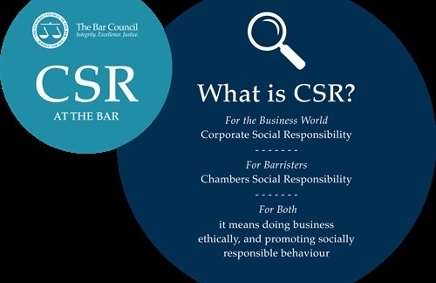 See the basic information on CSR