Carbon Calculator
The Bar Sustainability Network Carbon Calculator tool is free to use for all members of the network and is designed so you can keep an annual, quarterly or even monthly track of your emissions and work out how to reduce them.
Measuring your carbon is the first step towards managing and then reducing it.
The carbon calculator will give you a headline carbon footprint which measures your core emissions – water waste energy and travel and allow you to set targets for reduction.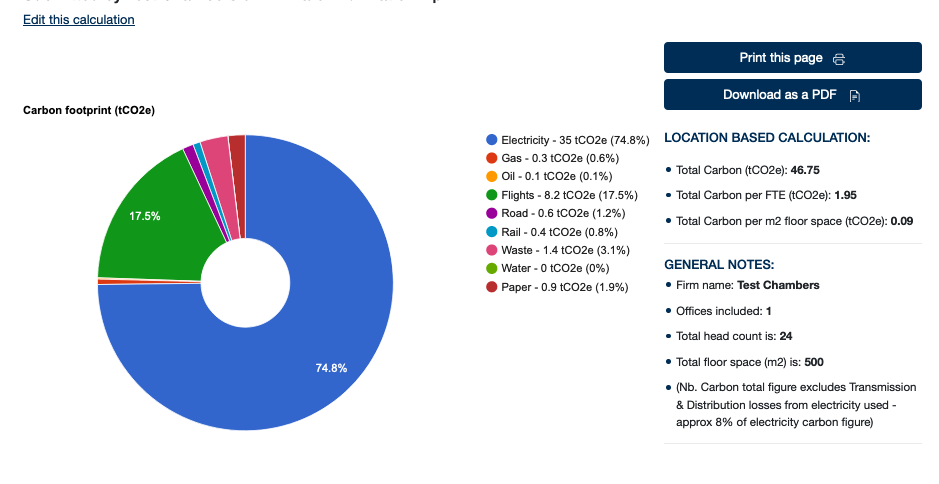 This link will take you off the Bar Council website to the Carbon Calculator hosted by Achill Management for the Bar Sustainability Network. If you have any queries, please email the team at Achill Management on info@achillmanagement.com.